Immune System Boost Against Coronavirus
15% Off Coupon + Shipping On Us*
This email was sent
The Natural Way To Boost The Immune System
Dear Hivesters,
As the Coronavirus panic spreads, the reality of the threat is muddled with offers to protect yourself with masks, antiseptics, and faulty PCR tests. Meanwhile, people use the same door handles, taps, and user interfaces, blithely unaware that they are constantly getting exposed. I have been tracking and reporting on the coronavirus as well as the negligence on the part of WHO/CDC. Please follow me on Twitter and look at my feed for links, studies, videos and MORE. 
The propagation of the virus is real and powerful, but a life-threatening situation is relevant only for people with compromised immune systems. This is why we need to focus on taking care of ourselves, sans the fear equation (which further compromises the immune system).
Below we gathered our top immune system boosters, with over seven years of testing with thousands of our clients.
Silver is one of the quickest and easiest ways to achieve this, especially when used regularly.
Natural Ways To Boost Immunity
These products are real and successfully used by customers for immune system-related complications.

And it's the immune system we need to put our focus on, next. 
Get 15% OFF + FREE SHIPPING* on any of these Silver Products with coupon
IMMUNE
Sweetly,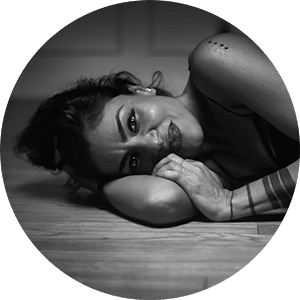 HoneyColony Founder 
Maryam Henein
*Free shipping US Only + Minimum $75 spend
Quicksilver Liposomal Vitamin C with Acid Liposomal

Buy Now

All-Natural Flu Immunity Booster Bundle

Buy Now

Quicksilver Liposomal Glutathione

Buy Now
Make your own high-quality ionic/colloidal silver for the price of distilled water!
We scoured the market to find the most cost efficient, high-grade, portable ionic/colloidal silver generator in the market. For maximum health benefits, Silver Healer produces a nano-particle blend of ionic and colloidal silver that can be easily absorbed by the body. It is the most powerful natural antimicrobial in existence, which means you can give up immune-disruption antibiotics and stay healthy the natural way.
Looks like viral infections can't survive in a vitamin C environment. Learn more about how to get viruses under control.
Everyone from athletes to those suffering chronic diseases may benefit from vitamin IV drip therapy
Copyright © 2020 HoneyColony, All rights reserved.
Our mailing address is:
HoneyColony 340 S Lemon Ave #9590 Walnut, California 91789
Want to change how you receive these emails?
You can update your preferences or unsubscribe here