Revolution In Natural Pain Management, April 1st!
Email sent: Feb 27, 2020 4:44pm
What If Tomorrow The Pain Was Gone?
Dear Hivesters,
Fifty million people in the USA have chronic pain. 
Beyond the pain, there is the cascade effect of OTC drugs. Manual therapy. Surgery. Recurring bills. Potentially addictive prescriptions.
Most modern protocols address the symptom without addressing the root cause, which very often is inflammation. Whether it's localized or systemic inflammation on a muscular or cellular level, the key to healing is to enhance the cells' own ability to regenerate. 
The popular methods attempt to numb the symptom rather than deal with the root cause - the ability to regenerate - which is why we have always advocated solutions that help the body heal itself.
When it comes to pain, the first line of action is to go back to basics. Hydration, movement, micronutrition, stress-reduction, a rainbow of whole foods plus a positive attitude—not forgetting the cannabinoids. 
If the basics fail, we reach for the Next Best. The artificial pain busters. 
The choice and volume here are mindnumbing, which is why we propose a litmus question before testing the lasers, the patches, the chips, and whatnots. Does the product just bust the pain, or does it also deal with the source of the pain?
 The WaveLife Energy Cell is a new ball game in this universe. It looks humble - like a two-by-one inch plastic chip - but contains a precious quality. A precisely calibrated electromagnetic field that helps cells regenerate and heal faster. 
The Vital Fields technology that the Energy Cell uses is developed and applied successfully in a wide spectrum of chronic conditions in Switzerland, Germany, and Austria, in over 2,800 clinics. It has three independent lab tests, a happy European customer base, and is favored by some of the world's top athletes as a non-invasive, non-chemical and safe way to help injuries heal faster with less pain.
The Energy Cell could be confused with yet another panacea gadget, but it has an impressive track record. 
What makes the Cell different from the gadgets? 
No Chemicals

Stays active for at least 6 months

No reported side effects

Up to 80% of users report a significant pain reduction effect (50% or more) in a sample of over 3,000 testimonials

Full money-back guarantee within 30 days

Clinical lab tests
The WaveLife Energy Cell has been tested in three different lab environments, including a biological cell test that shows a 25% improvement in cell regeneration and a 60% improvement in cell metabolism (see the interview with the lead researcher here).

Users report effects in minutes to hours, sometimes calibrating over days to the point where life is good, again. 
The WaveLife Energy Cell will be shipping in the USA on April 1st and the company is now accepting early registrations. Go to the bottom of their homepage and register before April 1st for a chance to get a complimentary WaveLife Energy Cell  
Also, check out testimonials from world-renowned athletes like skiing legend, 25 World Cups winner Franz Klammer ​and others. 
HoneyColony will collaborate with WaveLife closely to make sure our hivesters get first access to this revolutionary solution.
 
Sweetly,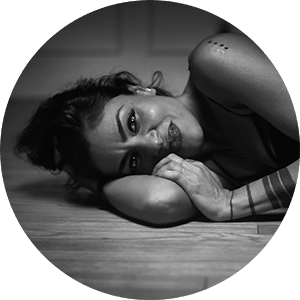 HoneyColony Founder 
Maryam Henein
Copyright © 2020 HoneyColony, All rights reserved.
Our mailing address is:
HoneyColony 340 S Lemon Ave #9590 Walnut, California 91789
Want to change how you receive these emails?
You can update your preferences or unsubscribe here

Shop without the noise.
Get our free newsletter of hand-picked sales you need to hear about from the web's best brands.