The Best Coronavirus Treatment Is Prevention
Shipping On Us*
This email was sent
Act today to get the favorite immune-enhancing supplements. 
Dear Hivesters,
As a loyal hivester, we wanted to let you know that we can't keep our most potent immune-enhancing inventory items in-stock.

We're unable to continue to offer discounts, except for shipping, while we try to reorder supplies. Meanwhile, take advantage of free shipping for the next 48 hours on the most functional customer favorites over the past seven years, as far as resistance and overall immune system health is concerned. 
Top 5 Immunity Boosting Products
TOP 1: Silver Excelsior for all acute symptoms and to carry the most potent silver with you anywhere.

TOP 2: Liposomal Vitamin-C is the most bioavailable C-vitamin in the market and is a basic addition to the cadre of products that support the immune system. Studies show how powerful Vitamin C can be on viruses. 
TOP 3: Use Silver Healer for all your every-day at-home silver needs cost-effectively and long-term. 
​TOP 4: All-Natural Flu Immunity Booster Bundle

TOP 5:  Liposomal Glutathione is excellent in destroying free radicals that undermine the immune system.
Get FREE SHIPPING* on any of these with coupon:
SHIPFREE
Sweetly,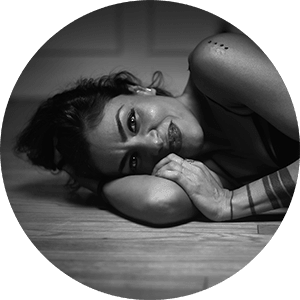 HoneyColony Founder 
Maryam Henein
*Free shipping US Only + Minimum $75 spend
Quicksilver Liposomal Glutathione

Buy Now

Quicksilver Liposomal Vitamin C with Acid Liposomal

Buy Now

Liposomal Vitamin C + Silver Excelsior Immunity Boost Bundle

Buy Now
Make your own high-quality ionic/colloidal silver for the price of distilled water!
We scoured the market to find the most cost efficient, high-grade, portable ionic/colloidal silver generator in the market. For maximum health benefits, Silver Healer produces a nano-particle blend of ionic and colloidal silver that can be easily absorbed by the body. It is the most powerful natural antimicrobial in existence, which means you can give up immune-disruption antibiotics and stay healthy the natural way.
We may not know the full story about how the coronavirus came to be, but we are not helpless. Here are preventative ways to support your immune system! 
Looks like viral infections can't survive in a vitamin C environment. Learn more about how to get viruses under control.
Everyone from athletes to those suffering chronic diseases may benefit from vitamin IV drip therapy
Copyright © 2020 HoneyColony, All rights reserved.
Our mailing address is:
HoneyColony 340 S Lemon Ave #9590 Walnut, California 91789
Want to change how you receive these emails?
You can update your preferences or unsubscribe here