ENVIRONMENT: When car batteries charge in a jiffy
Removing turf to save water, a Bavarian victory for bees, wading in to save wetlands, the latest Planet Possible challenge
This email was sent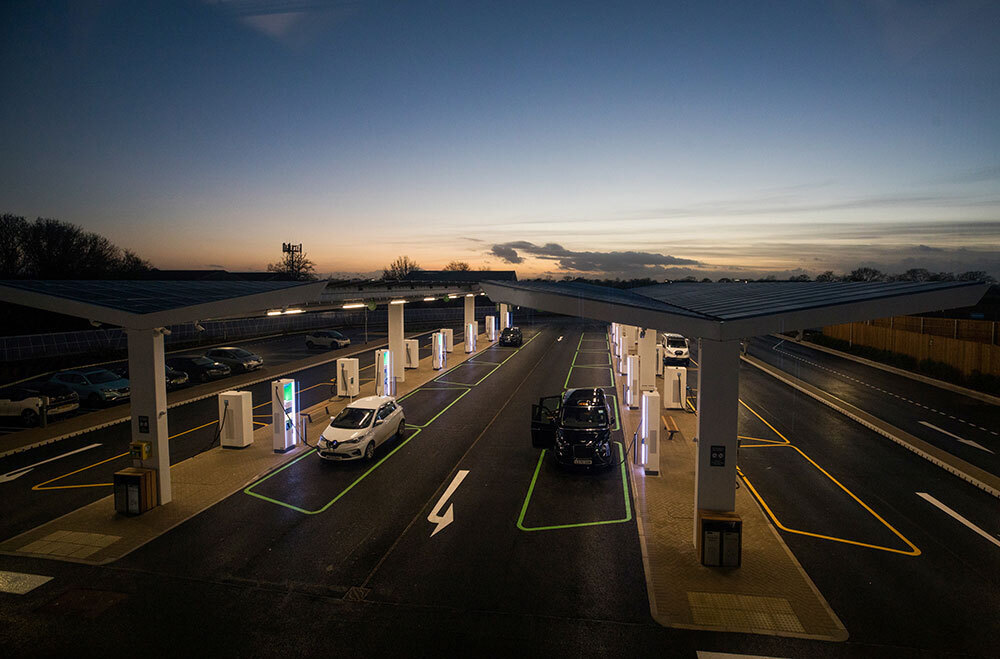 PHOTOGRAPH BY CHRIS RATCLIFFE, BLOOMBERG/GETTY IMAGES



By Robert Kunzig, ENVIRONMENT Executive Editor

The other day, somewhere in the Alabama countryside, I chanced upon an unusually feeble gas pump. It took me a moment to notice just how slowly the tenths of a gallon were creeping by, but then I couldn't look away: It was as if each digit were giving me the finger. A gallon was taking, like, more than a minute! I was outraged. The guy on the other side of the pump was also staring in disbelief, and for a moment we bonded over this flagrant violation of the social contract.

In the U.S. that experience is exceptional. In general we're never far from a place where, in exchange for five minutes and $30 or $45, we can acquire the power to move a few tons of metal, plastic, and family members about 300 or 400 miles. That miracle is what the makers of electric vehicles (EVs) are up against—which is why there's a tremendous amount of research going into building better batteries. (Pictured above, an EV charging station in Braintree, U.K.)

The current state-of-the-art EV batteries, Madeleine Stone writes for us this week, can take an 80 percent charge from a super-fast charger in 30 minutes, without succumbing to the dread scourge of "lithium plating" (which can cause them to short-circuit and catch fire). But batteries that can charge in 20 minutes are coming soon. And one lab recently cut that time to three minutes—less than what it can take to fill a gas tank even with a decent pump. Unfortunately, that prototype is still a custom-made, coin-size job, not the mass-produced half-ton unit you'd find, say, on a Tesla.

There's no question the planet needs an EV revolution: The amount of carbon dioxide in the atmosphere set another record last week. That might seem surprising—didn't we drive and fly a lot less last year?—until you remember that the atmosphere is like a giant bathtub, with CO2 constantly gushing from myriad faucets. The level in the tub keeps rising even when we turn the flow down a bit; it will keep rising until we turn all the faucets all the way off. And in the U.S., the most important faucets are our tailpipes.

Most people won't switch to EVs just to save the planet, of course. They'll do it when EVs become cooler or less of a pain or both—which is why battery performance is so important. But it's not the only thing.

Landlines made for much better phone conversations, for instance, but we still traded them in, because cellphones let us call anywhere from everywhere, listen to any song any time, and watch TikTok videos. Similarly, my next car will be an EV, even if the battery is slow-charging, because EVs are cleaner and quieter and require much less maintenance. Also, according to a mild-mannered Tesla-driving friend, they have pick-up that lets you "dust a Porsche" with a sensible sedan, at least until Porsches go electric, too.

Even now EVs already have another key advantage over cheap, fast-flowing, ubiquitous gasoline: Most of the time you charge them at home, while you sleep. That means you're usually not worried about charging speed. Sounds to me like a good cure for gas pump rage.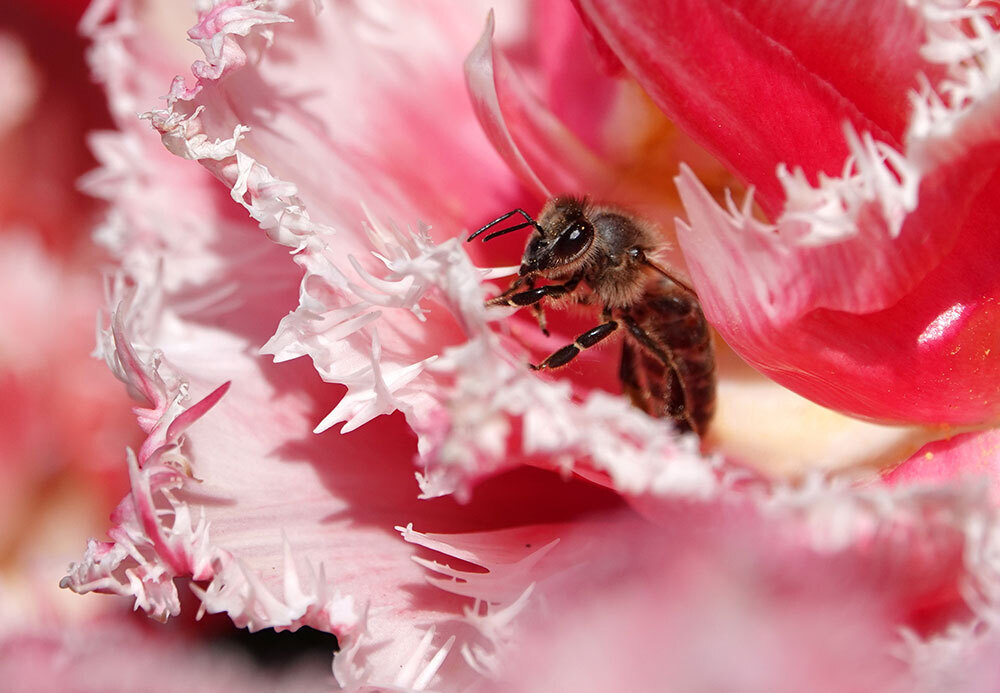 PHOTOGRAPH VIA RACHEL BOßMEYER, PICTURE ALLIANCE/GETTY IMAGES
How a grassroots movement helped save Germany's bees: Bees, which help pollinate crops, have suffered such dramatic population declines that the European Union banned neonicotinoids, a class of insecticides that harms them. And over the last couple of years, several regions have shown how the declines in bees (pictured above) and other wildlife might be reversed—with conservative Bavaria serving as a leading example, Nat Geo reports. As the public's concern for biodiversity grew, a group of politicians campaigned to reform laws to triple the amount of organic farming, reduce mowing to preserve birds and insect life, and protect more grasslands and old orchards. The grassroots movement, adopting the honeybee as a mascot (pictured below), took on the state's powerful farming industry—and won.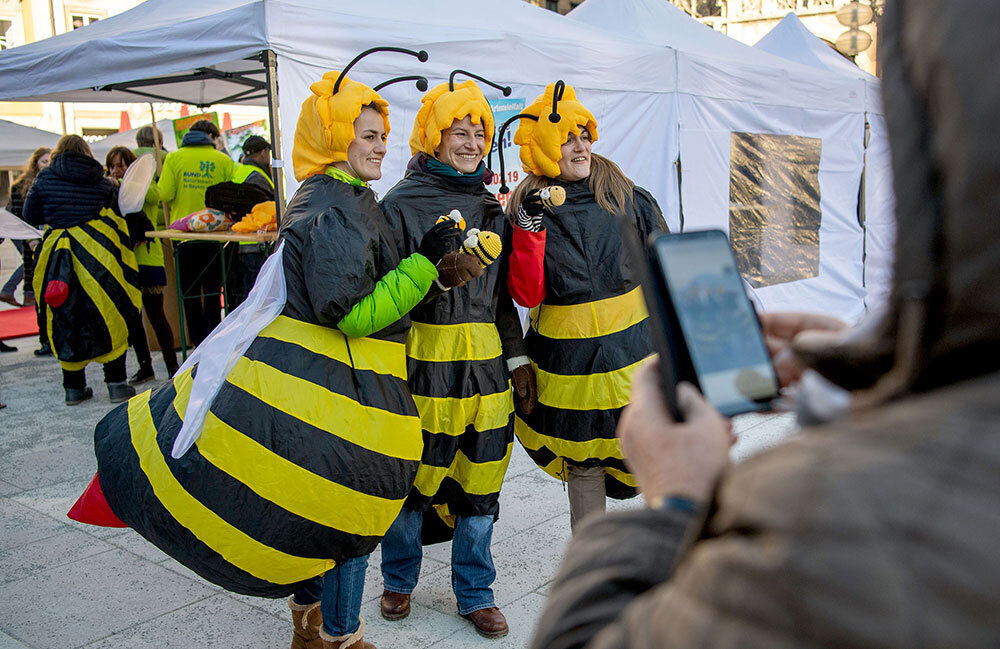 PHOTOGRAPH BY LINO MIRGELER, PICTURE ALLIANCE/GETTY IMAGES

Everything living in the Amargosa is accustomed to life on the edge, and the abyss of extinction never seems far off. But borne out of that is also an incredible resilience. You don't find any proverbial quitters along the Amargosa. All they need is to be given the chance to survive.
John Zablocki
Director of energy, infrastructure, and land use, the Nature Conservancy

From:

Life on the Amargosa—a desert river faced with drought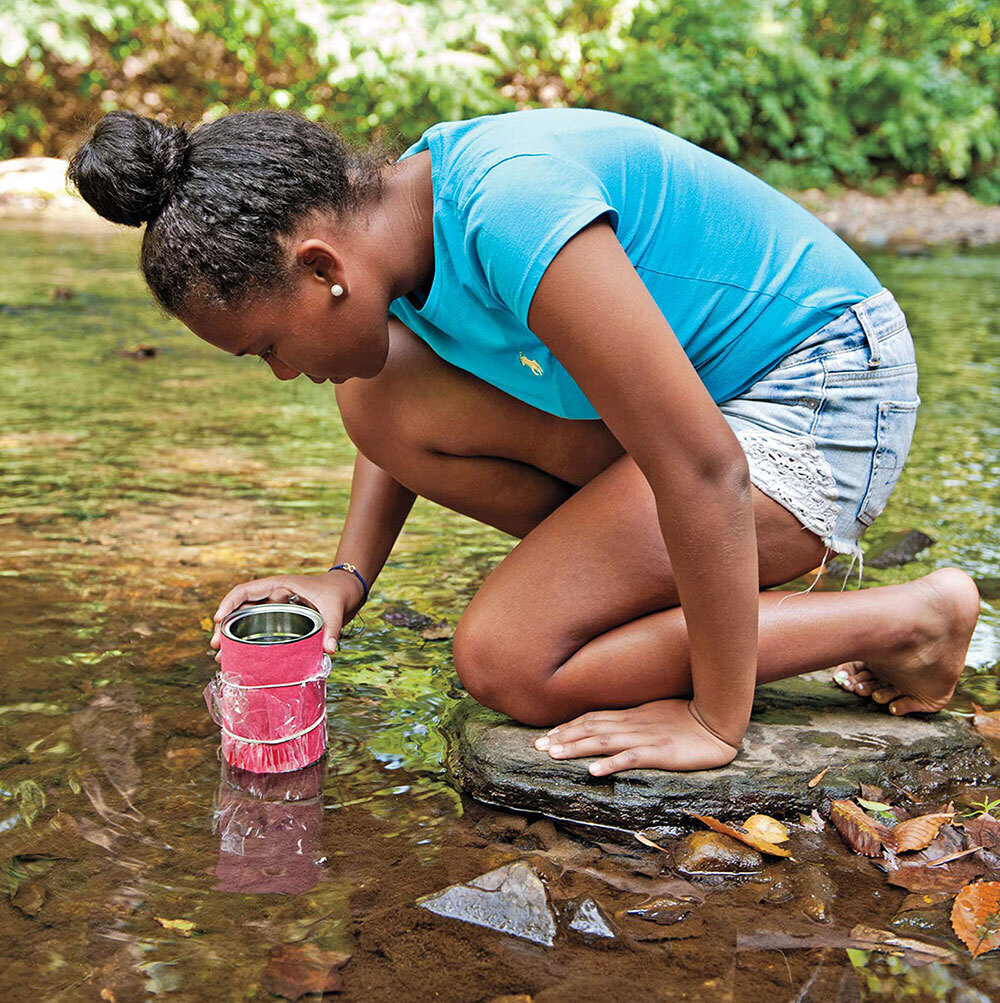 PHOTOGRAPH BY LORI EPSTEIN, NAT GEO STAFF


Looking yourself: You don't have to be a National Geographic photographer to look under the water at a different world below. In our second Planet Possible family challenge, we suggest and map out building a DIY underwater viewer, as pictured above. When a kid or a grownup understands the value of the shoreline, Emily Schwartz writes, they may be inspired to protect it.

Missed Challenge 1? Explore the ground with a magnifier

This was edited and curated by Monica Williams and David Beard, and photographs were selected by Heather Kim. Have any suggestions or links to planet-helping stories? Ways you've taught a love of nature to the next generation? Let us know at
[email protected]
.
Clicking on the Facebook, Twitter, Instagram, and National Geographic Channel links will take you away from our National Geographic Partners site where different terms of use and privacy policy apply.

This email was sent to: -. Please do not reply to this email as this address is not monitored.

This email contains an advertisement from:
National Geographic | 1145 17th Street, N.W. | Washington, D.C. 20036

Stop all types of future commercial email from National Geographic regarding its products, services, or experiences.

© 2021 National Geographic Partners, LLC, All rights reserved.