PHOTOGRAPHY: Witness to horror
Email sent: Jun 5, 2021 2:09pm
| | |
| --- | --- |
| | June 5, 2021 |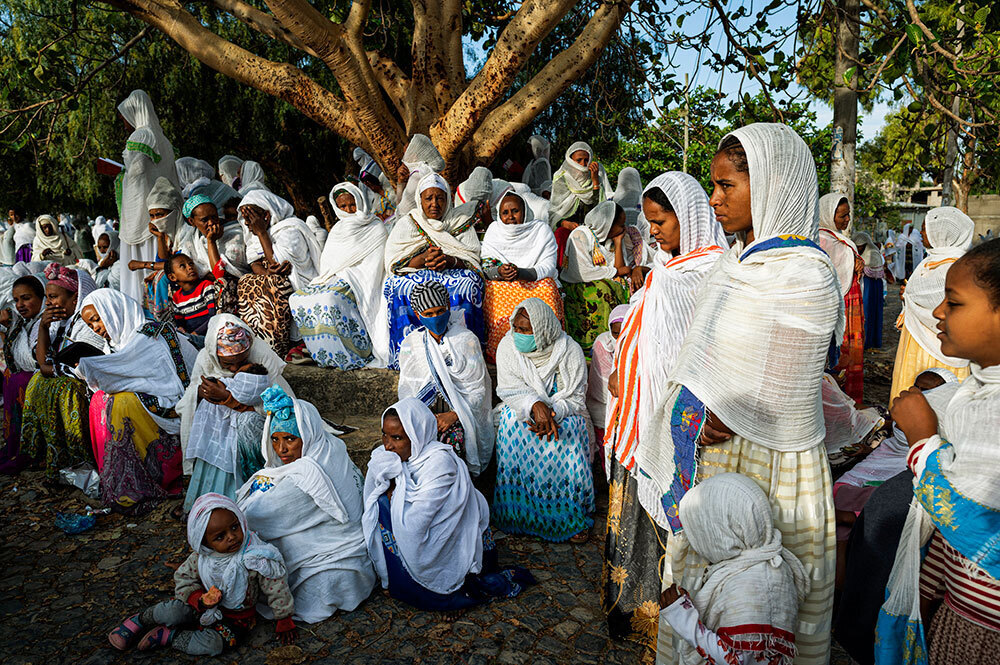 PHOTOGRAPHS BY LYNSEY ADDARIO
By Whitney Johnson, Director of Visual and Immersive Experiences

You could turn away. Lynsey Addario did not. She told the story of an ethnic cleansing in process in the Tigray region of Ethiopia. More importantly she showed it to a world that has little idea of the conflict.

Lynsey was in East Africa last month, reporting on drought and climate change in the region–and the disproportionate impact on women. (This project is supported by a National Geographic Society fellowship.)

On the final segment of her trip, the photographer and Nat Geo Explorer managed to travel to war-torn Tigray. Ethiopia's government has not granted access to many journalists because of the human rights abuses and humanitarian crisis brought on, in large part, by the government. Once there, Lynsey witnessed the toll from months of fighting.

"I couldn't turn a blind eye to the atrocities being committed," she wrote. "And particularly as one of very few international journalists who have made it into that region." (Pictured above, Orthodox Christians gathered to pray at a church in Mekele, the regional capital. Below, Tigrayan soldiers walked through Adi Chilo, where Ethiopian and Eritrean soldiers earlier had killed, dozens of the men living there, villagers say. Many of those slain are buried in shallow graves by their homes.)


During Lynsey's time there, the conflict was still quite active and the violence very widespread, except in Mekele. Government soldiers had closed most roads outside the capital.

"The trauma runs very deep," Lynsey said. "Brutal rapes leave countless women physically and emotionally traumatized, ashamed, and for many–pregnant with their perpetrators' child. Women and children are being maimed and injured in crossfire and being stopped at checkpoints from seeking proper medical attention." (Below left, 15-year-old Beriha Gebray was blinded after being shot in the face while fleeing fighting south of Mekele. At right, grief-stricken mourners sat on the grave of their loved ones, slain by militants while working their farms.)

Lynsey had witnessed horror before. But not like this.

"Whenever I cover anything, I immediately try to put myself in the position of the person I am interviewing," she told me. Before she became a mother, Lynsey said, "it was devastating to witness innocent children suffering emotionally and physically from widespread violence … and now it's just unfathomable how these children and parents suffer–and how they move forward. I'll never understand how human beings are capable of such evil, particularly when directed at children–the most innocent of us all."

The images from her National Geographic story are tough to see: civilian casualties, malnourished children, looted hospitals, and portraits of women who had been raped, such as Eyerus (pictured below), who doesn't even know where her children are.


Lynsey has been driven by the importance of her work. "I feel a journalistic responsibility to expose what's happening in Tigray," she writes.

"And I think the work can make a difference."

Do you get this newsletter daily? If not, sign up here or forward to a friend.

Saving a nation's photographic history: Spain's most noted photographers are pushing for a national center to catalog, protect, and promote the country's diverse photographic history. Juan Manuel Castro Prieto, who won the national prize for photography, tells stories of archives being left to rot in chicken coops and of photographers tossing their lives' works into rtrash bins because they don't have the storage space. Spain is one of the few countries in the EU without an archive dedicated to photography, the Guardian reports.

Using photography for good: When a wastewater spill threatened the water sources of the Navajo Nation, a photographer raised on a reservation in northern Arizona jumped into action. Mylo Fowler sold prints of his photography to buy drinking water for Navajo families. Fowler, and his efforts, are documented in a new film, PetaPixel reports.

Long before Stonewall: With her camera, Kay Tobin Lahusen documented the early days of the gay rights movement and depicted lesbians when they were virtually absent from popular culture. Her goal, she said in 1993: "Taking our minority out from under wraps, and what you might call the normalization of gay." Lahusen, who was 91, died May 26, the New York Times reports.

Between eruptions: Photographer Stephen Wilkes and his crew had just spent 20 hours on a mountaintop, filming Iceland's Fagradalshraun volcano. While being helicoptered out, the pilot suggested glancing at the volcano between eruptions. "Suddenly to my surprise, we were directly over top of It," writes Stephen, who is also a Nat Geo Explorer. "The lava, which had been violently pouring out of the side of the mountain just minutes earlier, was just beginning to pulsate within the magma chamber. From above, the volcano looked like a heart, beating with magma."

For the curious: Is volcano tourism safe?

I opened the bellows of my camera, adjusted my lens … I felt helplessly at peace. The rain dissipated. My shoes were muddied. There was an absence of light, but not of love.
Patti Smith
Musician, writer: Photographing the grave of

Simone Weil



From:

Devotion

DID A FRIEND FORWARD THIS TO YOU?
On Monday, Debra Adams Simmons covers the latest in history. If you don't get the daily newsletter, sign up here for Robert Kunzig on the environment, Victoria Jaggard on science, George Stone on travel, Rachael Bale on animal and wildlife news, and Rachel Buchholz on families and kids.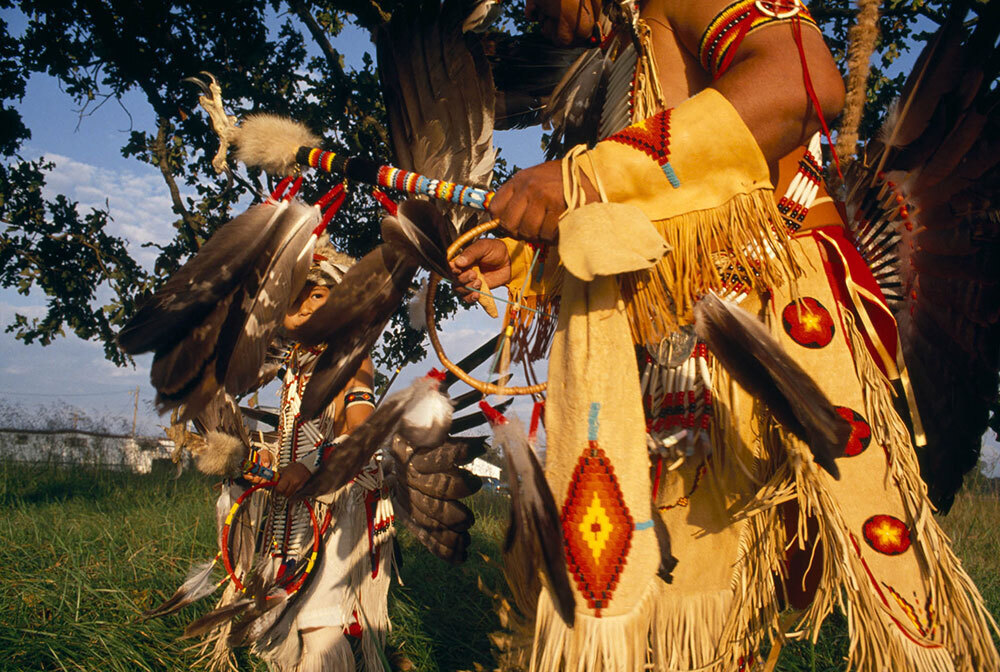 PHOTOGRAPH BY MAGGIE STEBER, NAT GEO IMAGE COLLECTION
Cherokee people: This month's roundup of our popular Photo of the Day feature focuses on traditional dress around the world. In this Maggie Steber photo, from a 1995 National Geographic story, a grandfather teaches a Cherokee dance to his grandson. The story covered the Eastern Band of Cherokee Indians in North Carolina and the Cherokee Nation of Oklahoma. They were once one tribe, from the Southeast, before the U.S. government tore them apart by way of the Trail of Tears.


This newsletter has been curated and edited by David Beard and Monica Williams, and Jen Tse selected the photographs. Amanda Williams-Bryant, Rita Spinks, Alec Egamov, and Jeremy Brandt-Vorel also contributed this week. Have an idea or a link? We'd love to hear from you at
[email protected]
. Thanks for reading!
| | |
| --- | --- |
| | SHARE YOUR THOUGHTS |
| | |
| --- | --- |
| | We'd like to hear from you! Tell us what you think of our emails by sharing your feedback in this short survey. |
Clicking on the Facebook, Twitter, Instagram, and National Geographic Channel links will take you away from our National Geographic Partners site where different terms of use and privacy policy apply.

This email was sent to: -. Please do not reply to this email as this address is not monitored.

This email contains an advertisement from:
National Geographic | 1145 17th Street, N.W. | Washington, D.C. 20036

Stop all types of future commercial email from National Geographic regarding its products, services, or experiences.

© 2021 National Geographic Partners, LLC, All rights reserved.
Shop without the noise.
Get our free newsletter of hand-picked sales you need to hear about from the web's best brands.