YOUR WEEKLY ESCAPE: Majestic photos of the tallest trees on Earth
Email sent: Apr 16, 2020 6:33pm
Extraordinary people, discoveries, and places in a time of turmoil
Take a deep breath.
In this crazy time, there are still amazing tales of purpose and dedication, exploration that leads to discovery and understanding, and a natural world that often astounds us. Here are a few of those stories:
PHOTOGRAPH BY EMILY POLAR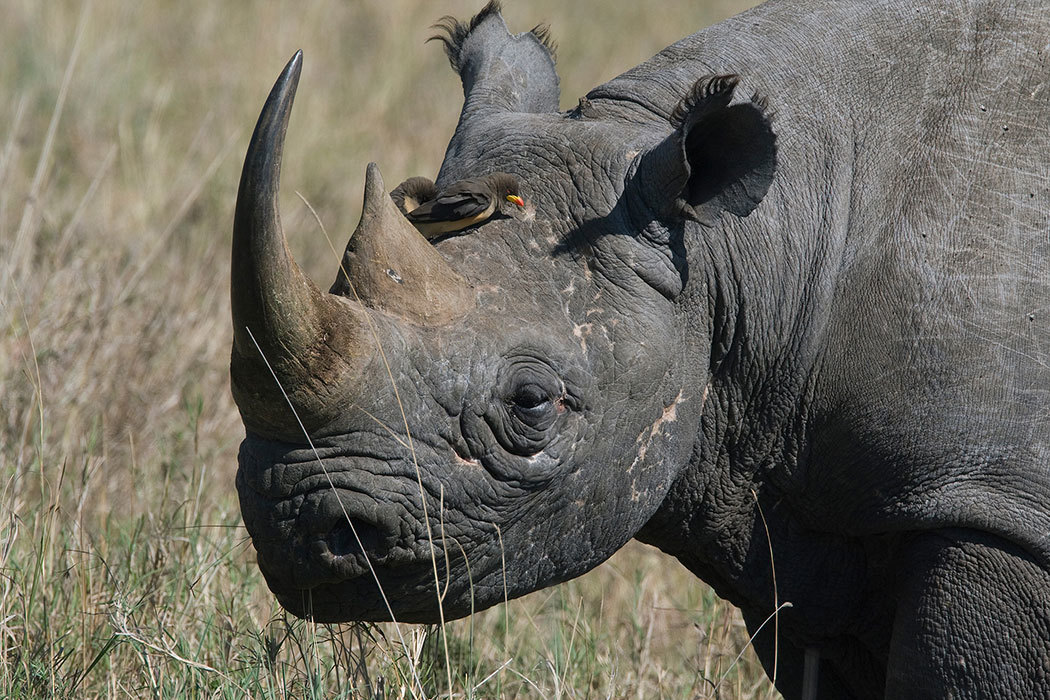 PHOTOGRAPH BY OTTO PLANTEMA, BUITEN BEELD, MINDEN PICTURES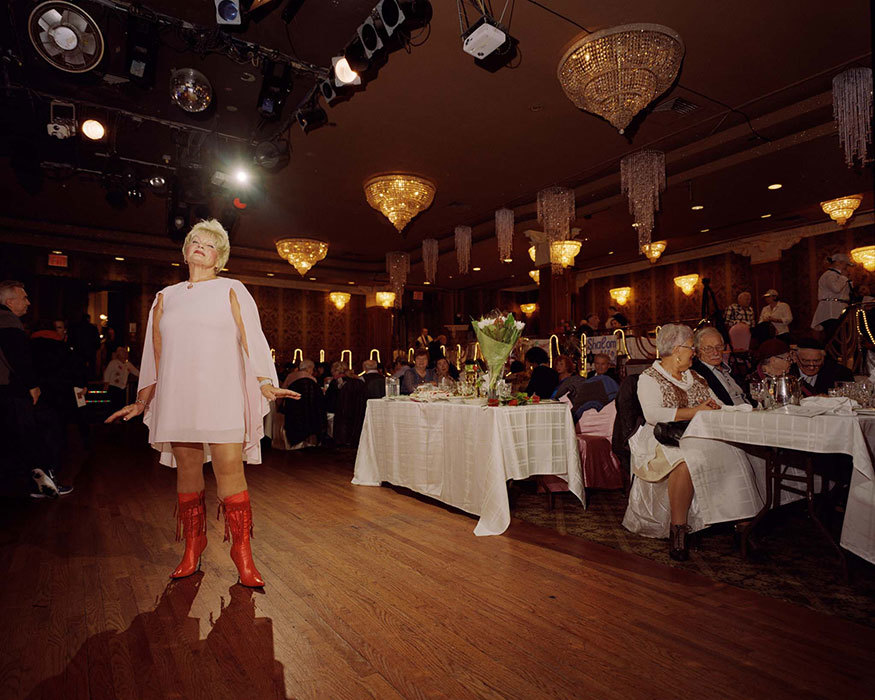 PHOTOGRAPH BY ALEXEY YURYNEV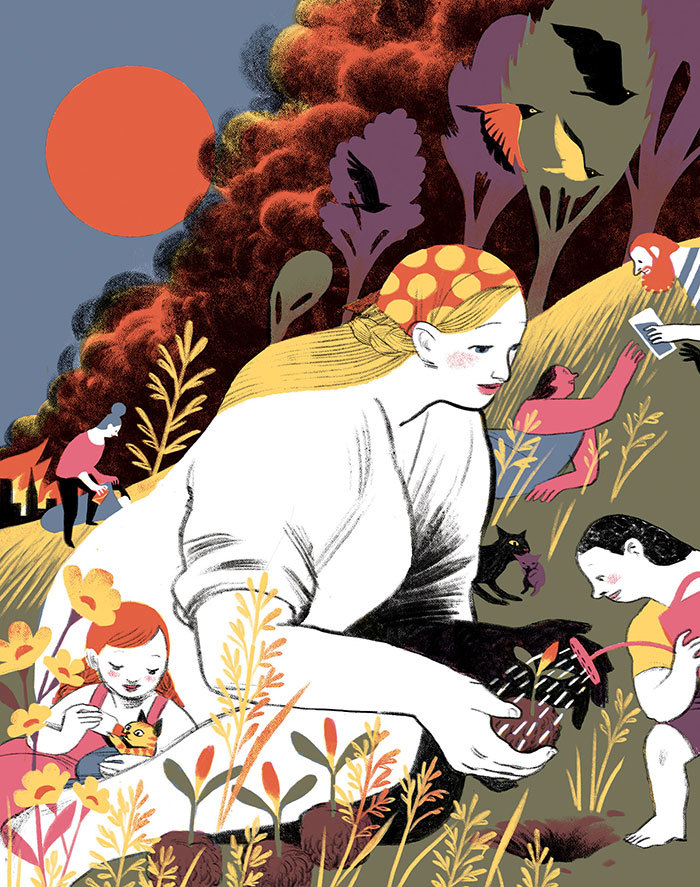 ILLUSTRATION BY ELEANOR DAVIS

Hope, now? Yes, writer Anne Lamott argues.
Subscriber exclusive: Times of trial are the best times to think about a better future. But how do we navigate through tragedies small and large? Lamott answers: "Through the workings of love, science, community, time, and what I dare to call grace—some elemental shift will occur and we will find we are semi-OK again. And even semi-OK can be a miracle."

Unendowed with wealth or pity,
Little birds with scarlet legs,
Sitting on their speckled eggs,
Eye each flu-infected city.

Altogether elsewhere, vast
Herds of reindeer move across
Miles and miles of golden moss,
Silently and very fast.
W.H. Auden


The Fall of Rome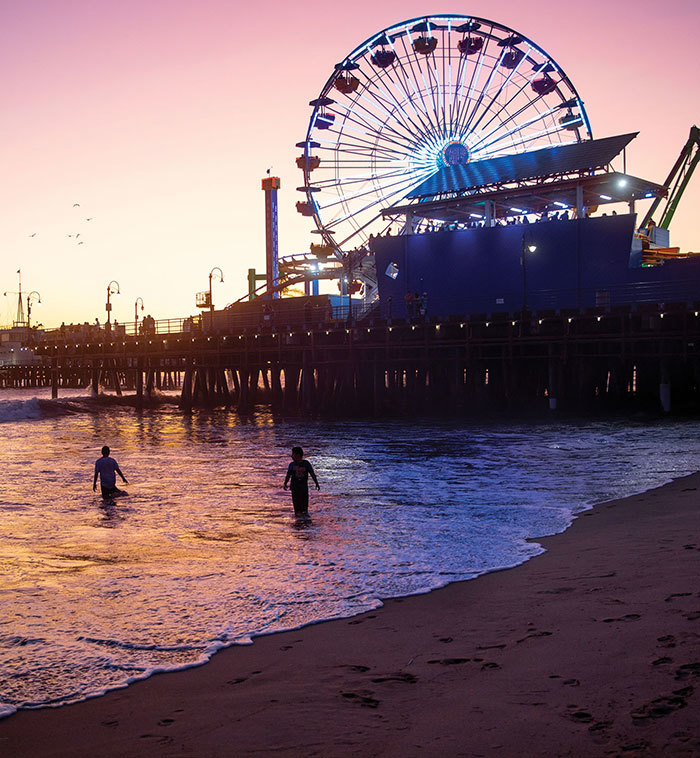 PHOTOGRAPHS BY DAVID GUTTENFELDER
An epic road trip without a drop of gas
Subscriber exclusive: Several months ago, they went on the Great American Road Trip, barreling from Santa Monica, California (above), to Washington, D.C. And they learned a lot about a nation's love of gas-guzzlers—and of a nation's adaptation to alternative energy—while making the trip in an electric car.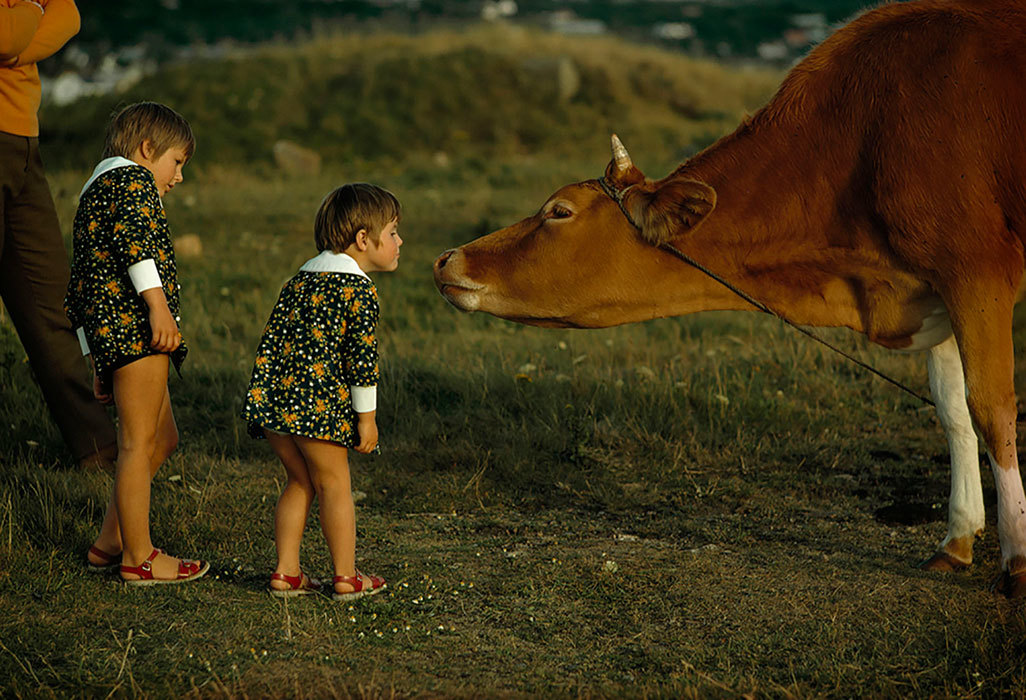 PHOTOGRAPH BY JAMES L. AMOS, NAT GEO IMAGE COLLECTION
Moo to you, too!
This image is one of 31 over the decades selected for this gallery from our Photo of the Day feature. The 1971 image shows vacationing children approaching a cow on Guernsey Island, a part of Great Britain's Channel Islands.
This newsletter was edited and curated by Janey Adams and David Beard.
Sign up here
to receive our daily newsletters—covering History, Travel, Science, Animals, and Photography news—or forward to a friend.
Clicking on the Facebook, Twitter, Instagram, and National Geographic Channel links will take you away from our National Geographic Partners site where different terms of use and privacy policy apply.

This email was sent to: -. Please do not reply to this email as this address is not monitored.

This email contains an advertisement from:
National Geographic | 1145 17th Street, N.W. | Washington, D.C. 20036

You are receiving this email because you elected to receive marketing communications from National Geographic under the terms of our Privacy Policy.

Manage all types of email preferences with National Geographic Partners.

Unsubscribe from this type of email.

If you reside in the EU/European Economic Area and wish to exercise all other data subject rights, click here.

© 2020 National Geographic Partners, LLC, All rights reserved.
Other emails from National Geographic
Oct 24, 2021

Get Nat Geo Kids Magazine (10 issues) or Nat Geo Little Magazine (6 issues) for $20/year.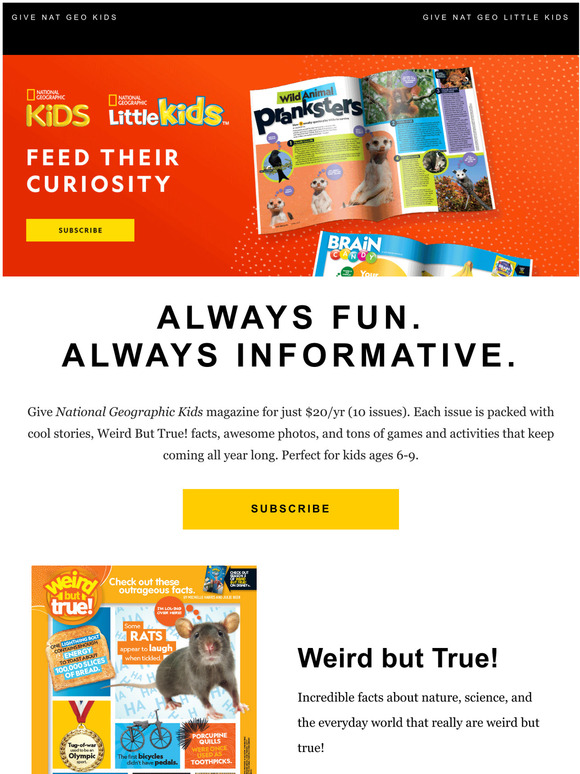 Shop without the noise.
Get our free newsletter of hand-picked sales you need to hear about from the web's best brands.