To The Polar Community: #StayStrong
By uniting our community and supporting each other, we'll get through this and #StayStrong together!
This email was sent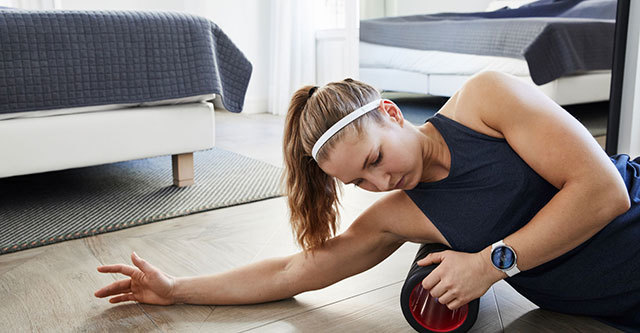 To The Polar Community: #StayStrong
No doubt about it – the situation is extremely challenging, to say the least, not to mention heavy on our minds and bodies. We feel you and share your anxiety, but also want to remind you that we're all in this together. We may be physically more apart than ever before, but by uniting our community virtually and supporting each other, we'll not only get through this, but we'll #StayStrong together!

For many of us, it feels tough and unnatural to be physically isolated from our community – our team members, workout groups and buddies, friends, colleagues – but let's make sure we continue to offer each other support, empathy and encouragement online. Yes, it's not the same, but it's the best we can do under the circumstances.

For the time being, we need to stay at home to stay safe (and moreover, to protect the weakest), be there for our loved ones and help others. But, at the same time, it's equally important to take care of ourselves. So, despite the stress and anxiety you may be experiencing in this situation (and for the purpose of relieving some of it) , we encourage you to:

These are the steps we can all take to stay healthy, relieve stress and lift up our mood. And since we know there are some (okay, a lot of) truly and seriously devoted fitness enthusiasts and sports lovers among the Polar Community, a quick side note: Exercising doesn't necessarily mean a hardcore HIIT session. To stay active, you can opt for soft mobility exercises, a yoga session or stretching.

In the coming weeks, we'll do everything we can to continue to support the Polar Community with useful tips and resources.

Meanwhile, you can take a look at some of the resources already available:

30-Minute Cardio Strength Bootcamp
The Fitness Enthusiast's Guide To Better Sleep

Our aim is to support you in the optimal way so reach out to us via Instagram or Facebook and let us know what you need right now:

What kind of tips and tools for staying active and healthy would be most relevant for you?

We'll do our best to answer your wishes and support the Polar community to stay strong and united! #PolarUnite
You received this email because you are a registered customer or newsletter subscriber of Polar Electro.
Polar Electro Oy, Professorintie 5, 90440 Kempele, Finland
http://www.polar.com/

Recent emails from Polar Electro Inc.

See more