Whats a donut got to do with Pride?
We'll tell you.
This email was sent
Enjoy $10 on your next 3 orders 
Use Code: EATUP2 to save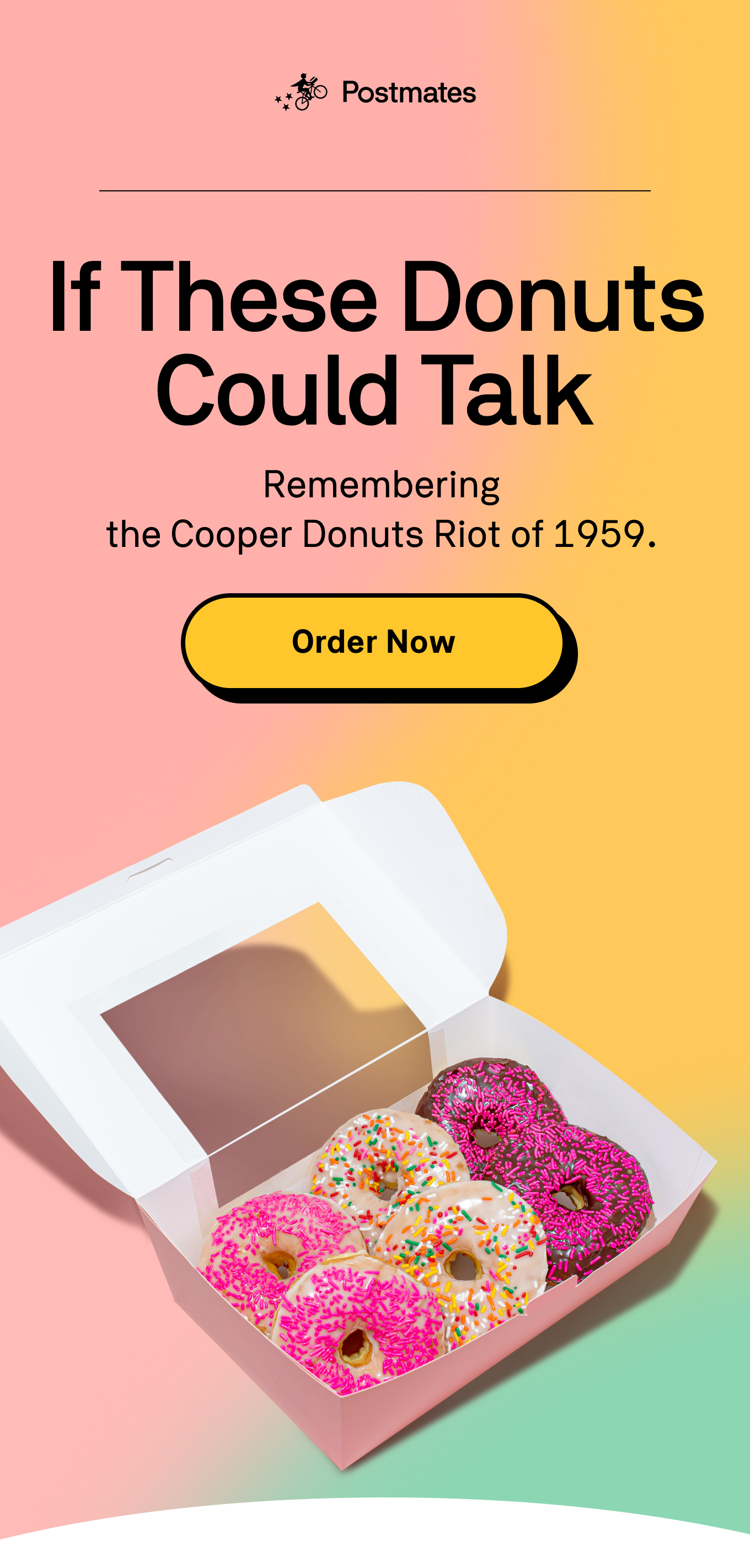 Ten years before Stonewall, Cooper Donuts in LA was rocked by the attempted arrest of three people whose outward gender identities did not match their identification.

They forced police to retreat by throwing coffee cups and donuts. When the cops returned, they danced and sang in the streets, proud of who they were, and proud of who they would become.   

Now we're bringing back the spirit (and the sweets) of Cooper Donuts at cooperpride.com.  
Fees may vary and apply. Store and offer availability based on user location. Offer only valid for - through Sunday, 6/6/2021 at 11:59 pm PT. Limit 1 use per customer. Customers with multiple Postmates accounts may be excluded from this promotion. Offer is not shareable or transferable. Offer applies for three consecutive orders following redemption. Maximum offer value up to $10 per order. Applies to orders over $10 before taxes and fees. Limited to delivery only. Offer cannot be redeemed for cash or like exchanges. Postmates reserves the right to modify or terminate this offer at any time without notice. Other restrictions may apply. Offer must be used before upgrading your Postmates app to the newest version. Once you upgrade you will no longer be eligible to use this particular promotion, but other promotions may be available.