Start the year right: Become a Red Cross Champion
This email was sent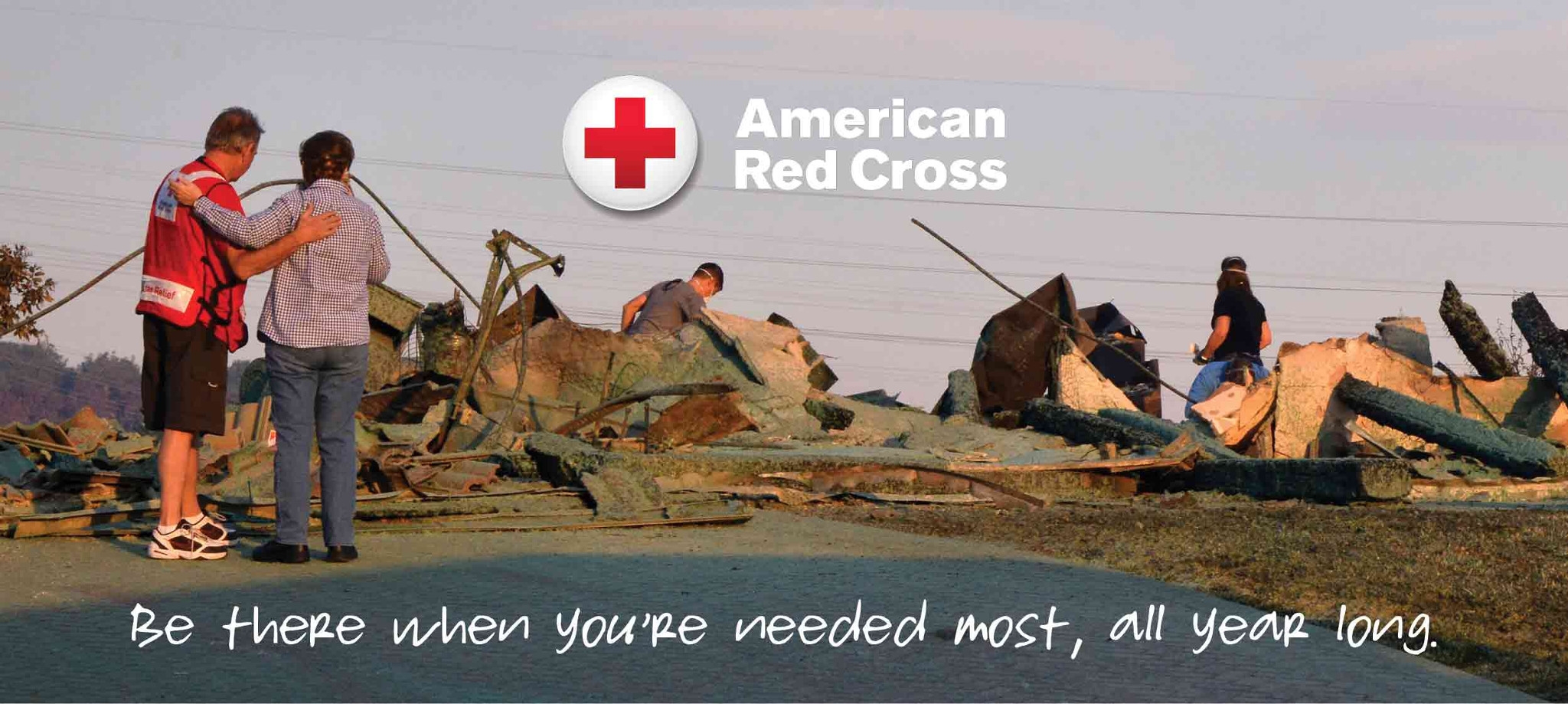 Dear Friend,

Disasters strike without warning and without discrimination. Fires destroy homes and even entire neighborhoods. Devastating hurricanes flood communities. At the Red Cross, we are ready to stand with our neighbors to make sure no one has to face their darkest days alone. We deliver help to anyone who needs it, but we just cant do it without you.

That's why we respond with care and comfort, with blankets and hot meals, with a place to sleep and peace of mind, every 8 minutes, every day of the year.

None of that work would happen without our Red Cross donors and Champions. Please, take a moment today to make a monthly gift and commit to making sure families are taken care of all year long.
Monthly donations are the most effective way to support those who've been impacted by life-changing disasters. They ensure we have the resources to be there for families every single day. It's also easy and convenient: your giving for the entire year is taken care of with a few clicks! It's the best way to make a big impact, no stress required.

It's only thanks to our generous Red Cross Champions that we're able to help those in need all year long. These dedicated supporters provide care and comfort to those in need with their monthly donations. We rely on their ongoing support to make sure we never have to turn anyone away.

Friend, will you join our Champions today? We're looking for 300 supporters to rise to the challenge before the end of the month. Your monthly support will make a huge difference for families in need. Throughout 2019, we will continue our commitment to be there for all who need us, thanks to your support.

With gratitude for all you've already done, and what you will do for your community,


Lauri Rhinehart
VP, Humanitarian Services
American

Red Cross
Subscribe | Contact Us | Privacy Policy
Staying in touch via the American Red Cross email list is the best way we have of keeping in regular contact with supporters like you, letting you know about how you can protect yourself and your loved ones from disasters and other emergencies, and how you can support our life-saving work. Click here to unsubscribe from our list, but please know that if you leave, it will be harder for you to stay involved with the Red Cross and continue the work of which youve been such a critical part. It is only because of supporters like you that the Red Cross is able to respond when a disaster strikes or a home is impacted by fire, when someone needs CPR or a lifesaving blood transfusion, or when a family needs to contact a deployed service member in an emergency. And we dont want to lose you! Thanks for your support!
2019 American Red Cross | 431 18th Street NW Washington DC 20006
Donate by phone: 1-800-RED CROSS (1-800-733-2767) | Donate by Mail
Help people affected by disasters big

and small.
An average of 91 cents of every dollar the American

Red Cross

spends is invested in humanitarian services and programs.

Recent emails from American Red Cross

See more