Record-Breaking SVS Subwoofer Awards from 60 of the Worlds Top AV Media.
Email sent: Aug 17, 2021 8:15pm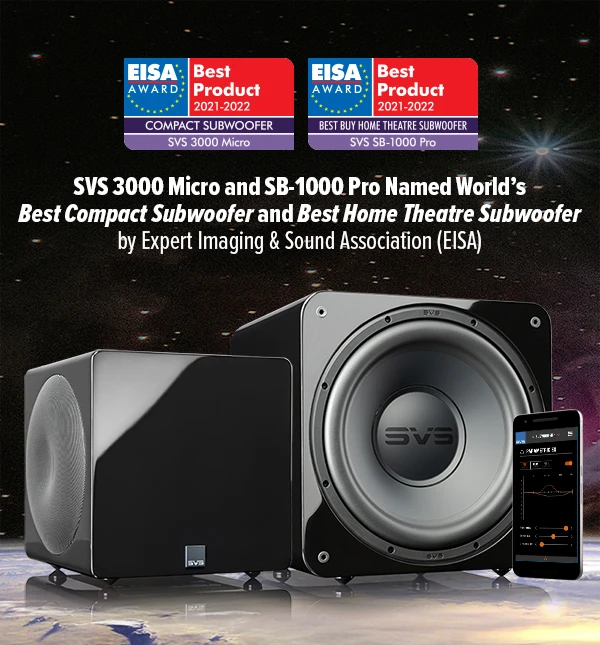 Once a year, 60 top media from around the world, including Stereophile and Sound & Vision in the U.S., vote on the best products from a variety of different AV categories.  The group is known as the Expert Imaging & Sound Association (EISA) and the awards given out are regarded as the most prestigious honor any AV product can receive since only one speaker and subwoofer are chosen each year. It's like the "Oscars" of audio awards.
 
For the second time ever, a single brand won two of the world's premier audio awards in the same year as the SVS 3000 Micro and SB-1000 Pro earned Best Compact Subwoofer and Best Home Theatre Subwoofer awards for 2021. This represents the first time a brand has won two awards in consecutive years (Prime Pinnacle and SB-2000 Pro took the prize in 2020), and the first time a brand has won two subwoofer awards in a single year.

On top of that, 2021 marks the fifth year in a row SVS has been honored with the Best Subwoofer award, following the SB16-Ultra, PB-4000, SB-3000, and SB-2000 Pro, also a record.

The entire SVS team is incredibly honored to receive this unprecedented endorsement from the top reviewers and thought leaders in the audio industry. Our engineers especially are thrilled to be recognized for making world-class audio products that more of humanity can enjoy.
 
Click below to read the official proclamations from EISA and to learn more about these amazing products.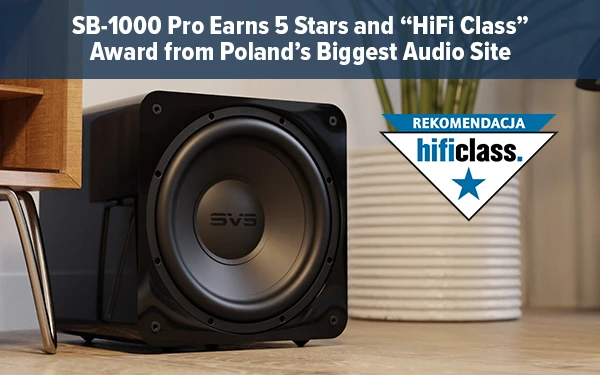 Poland's leading AV site gave its highest award and a perfect 5-star rating to the SB-1000 Pro subwoofer, offering this statement.
"Very easy to set up in the listening room. You can easily adjust the character of its sound to the acoustics in the room or the electronics and speakers cooperating with it. However, the most surprising thing is that the designers managed to squeeze out bass with exorbitant power and depth from such a small, compact box."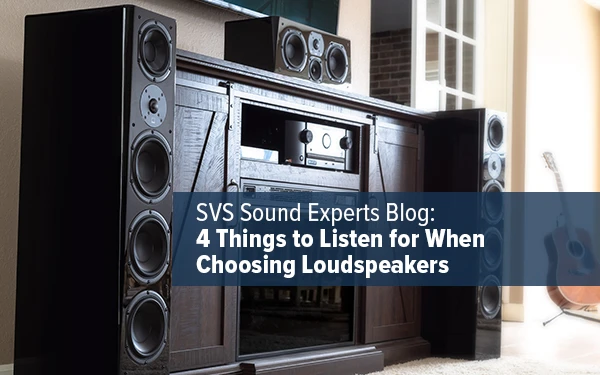 What are the most important things to listen for when choosing a loudspeaker? This SVS Sound Experts blog post and video highlight four critical things to focus your ears on when auditioning new speakers.
@SVS_Sound Featured Instagram Post
Our retail friends from @crutchfield show one of the perks of working for their awesome company.

Tag your system shot with @SVS_Sound or #SoundRevolution and we might include in a future newsletter.
Easy Monthly Payments on SVS Speakers and Subwoofers.

Shop without the noise.
Get our free newsletter of hand-picked sales you need to hear about from the web's best brands.