CMO Today: Snapchat's 'Voldemort' Dossier
Email sent: Sep 24, 2019 6:59am
Plus: BuzzFeed, Group Nine and Insider Form an Alliance
Snapchat Kept a Dossier of Facebook Complaints Called 'Project Voldemort'; Digital Publishers Team Up to Sell Video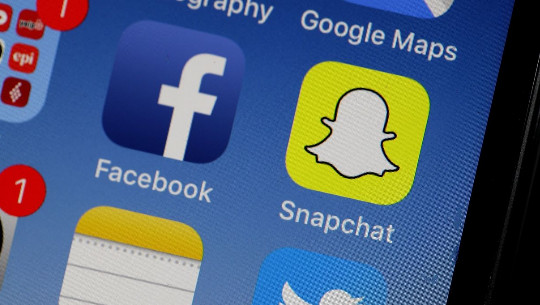 PHOTO: JUSTIN SULLIVAN/GETTY IMAGES
Festivus is coming early for tech: Facebook rivals are airing their grievances about the company with FTC investigators searching for anticompetitive behavior, the Journal reports. Drawing on a long-running internal tally of frustrations kept by its legal team, for example, Snap raised concerns about its belief that Facebook blocked its most popular content from trending when users posted it to Instagram.
Instagram also pressured influencers to stop adding Snapchat links to their Instagram profile pages, suggesting to some influencers that they could potentially lose their "verified" status if they didn't fall in line, Snap executives believe. (Snap called its dossier on Facebook "Project Voldemort.") The FTC has made contact with dozens of tech executives and app developers, including executives from startups that became defunct after losing access to Facebook's platform and company founders who sold to Facebook.
CONTENT FROM OUR SPONSOR

Sustainability Agendas Fuel Brand, Growth Opportunities
As the U.N. General Assembly meets in New York this week, business leaders can consider their role in driving sustainability efforts. CMOs and other marketing executives can lead their companies in exploring the branding and growth opportunities that such initiatives present, says Kyle Tanger, leader of Deloitte Consulting LLP's sustainability practice. This is the second story in a three-day series exploring sustainability during this week's U.N. General Assembly. Coming on Wednesday: "Digital Tech Critical to U.N. Sustainable Development Goals." Read More »
A scene from "Little But Fierce," a video series from Group Nine Media's the Dodo. PHOTO: GROUP NINE MEDIA
BuzzFeed, Group Nine Media and Insider are creating an ad sales alliance to sell video advertising in an effort to better compete against YouTube, other digital platforms and TV networks, CMO Today's Sahil Patel reports.
Yes, that's the same BuzzFeed that floated the idea of a digital-media merger involving itself and players such as Group Nine Media. But this is not about that, the companies say.
"There is no discussion right now on a merger or an acquisition," says Christa Carone, president of Group Nine Media, whose brands include NowThis, Thrillist and the Dodo.
"Given what I know about manufacturing, there is no way you can sell a shoe for that low while taking care of all of the environmental and animal welfare considerations and compliance we take into account."
— Allbirds cofounder Joey Zwillinger to Fast Company, on the new $45 shoe from an Amazon house brand that closely resembles the $95 Allbirds Wool Runner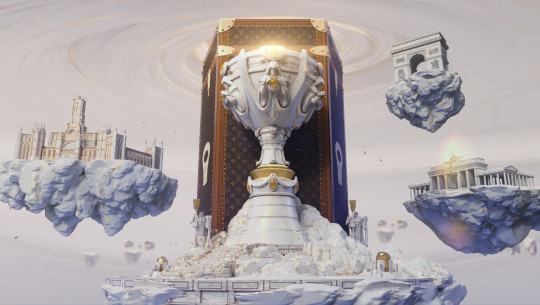 The Louis Vuitton trophy case for 'League of Legends.' PHOTO: LOUIS VUITTON
Louis Vuitton is bringing its business into esports, creating a virtual capsule collection, new "skins" and a trophy case for "League of Legends." [CNN]
The European Union's top court ruled that Google isn't generally obliged to apply the "right to be forgotten" to versions of its search engine accessed outside the EU. [WSJ]
Accenture is throwing in with the marketers taking creative duties in-house—or, at least, it's handing them to Droga5, which it bought earlier this year. [Adweek]
OpenAP, a coalition of TV programmers that helps advertisers find consumer targets across rival networks, will start letting marketers buy inventory through its system. [Variety]
People like and trust voice assistants better they imitate the user's own conversational style, an Apple study found. [Voicebot.ai]
Many e-commerce sites make it easy to find discounted products, but new research suggests that they'd make more money if they made it harder. [Journal of Marketing Research]
The Brooklyn Nets introduced the NBA's first all-gray court, partly to evoke blacktop courts, and Helvetica floor lettering to match the subway. [ESPN]
More companies are making noise on earnings calls about ESG—environmental, social and governance matters such as eliminating single-use plastics. [WSJ]
Federal prosecutors in California are conducting a criminal probe into e-cigarette maker Juul Labs. [WSJ]
Oprah's Book Club will become a series on the forthcoming Apple TV+ streaming service. Apple is already promoting her first pick for the show, "The Water Dancer" by Ta-Nehisi Coates, in its Books app. [TechCrunch]
Burger King is defending itself against Greenpeace stunts arguing that the chain is "flame-grilling the Amazon." [PR Week]
Review: Yahoo's new logo is indistinguishable from a hundred others that came out in the last few years. [Brand New]

Read more CMO Insights and Analysis from Deloitte
Deloitte Insights for CMOs couples broad business insights with deep functional knowledge to help marketing executives navigate the complexities of their evolving role. Through proprietary research, perspectives, and case studies, Deloitte Insights informs essential conversations about brand, creative, analytics, customer experience, and more. Learn More ›
We bring you the most important (and intriguing) marketing news every day. Write me at [email protected] any time with feedback on the newsletter or comments on specific items. We want to hear from you.
And follow the CMO Today team on Twitter: @wsjCMO, @natives, @alexbruell, @sizpatel.

Access WSJ‌.com and our mobile apps.
Subscribe
LEAVE THIS BOX EMPTY
Dow Jones & Company, Inc. 4300 U.S. Ro‌ute 1 No‌rth Monm‌outh Junc‌tion, N‌J 088‌52
You are currently subscribed as -. For further assistance, please contact Customer Service at sup‌

[email protected]

or 1-80‌0-JOURNAL.
Copyright 2019 Dow Jones & Company, Inc.

  |  

All Rights Reserved.
Unsubscribe
Other emails from The Wall Street Journal
Shop without the noise.
Get our free newsletter of hand-picked sales you need to hear about from the web's best brands.