Think Tank News - September 2021
An interview with Finu & Kevin Bruseby
This email was sent
Like virtually every great pop hit you've ever heard, some of our favorite customer photographs have been coming out of Sweden recently. Specifically, from the cameras of an incredibly talented mother / son photography duo, Finu and Kevin Bruseby. We wanted to learn more about what inspires each of them, and how they got started in photography, so we sent them our 5 Minutes With questions to get to know them a bit better. Give them a follow @coloursthrumylens 
@kevinbruseby
and enjoy the colors of Sweden.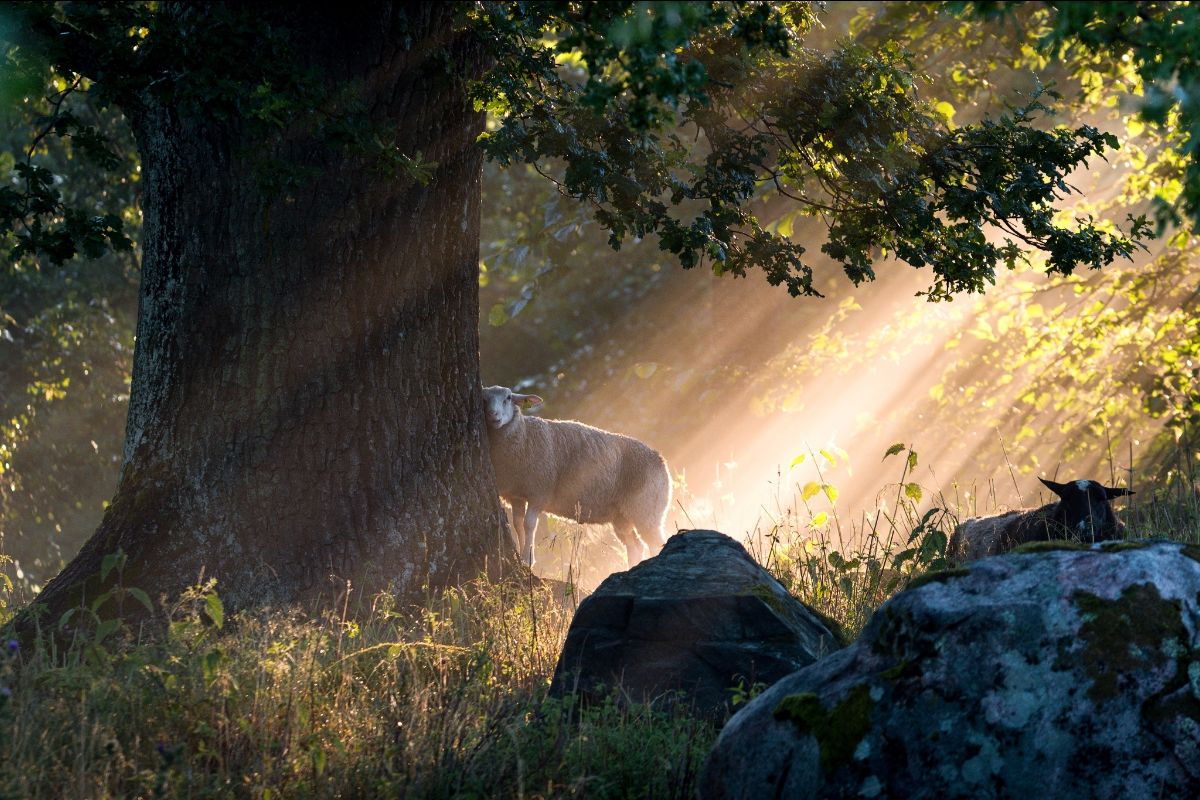 Kevin Bruseby
Tell us a who are you, what do you do and how long have you been doing it? 

Finu: My name is Finu and I'm based in Sweden. People call me a photographer, but I would rather define myself as a commoner with a camera running about in the wee hours of the mornings chasing fog.

I've always been interested in photography, and I've always played around with a camera or two documenting bits and pieces I came across, but never really got into serious and creative photography until late 2016. I still feel like a complete novice in the company of other photographers though.
Kevin: I'm Kevin Bruseby, an 18-year-old nature and commercial photographer from Sweden. I first discovered my passion for photography at the age of 13, and since then I've been fortunate enough to experience many beautiful moments out in nature with my camera.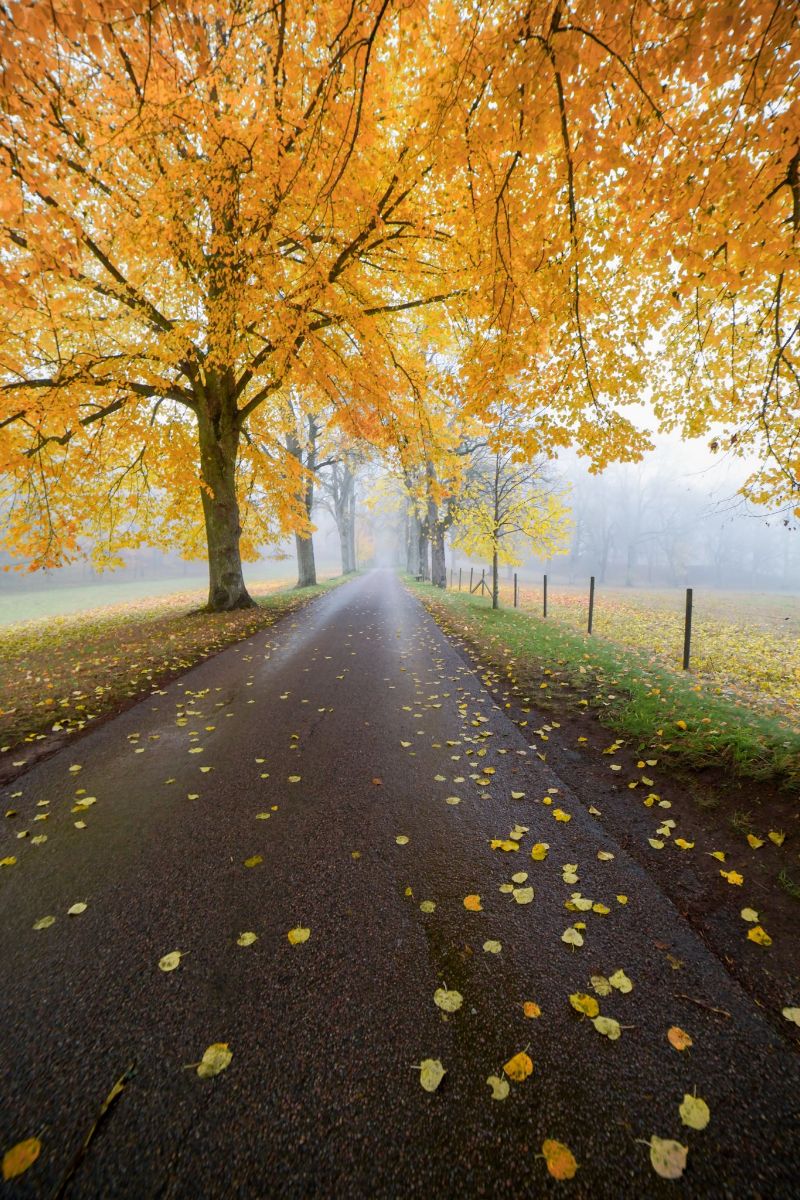 Finu
When you started out in the field you're in, how did you get your first "break" / was there a defining moment you just knew "This is what I want to do!" 
 
Finu: That's a very interesting question. I think it was in the beginning of 2017 when I joined Instagram, the immediate response and constructive feedback I got from other photographers that really gave me the boost I needed in order to feel like my work was enough just the way it was. That's what kept me going and I haven't looked back since then. 
 

Kevin: I'd say that the first time I felt this feeling was back in July 2018. Up until then, I had only photographed sporadically without sticking to any specific theme or subject. Then, one morning in July, I just felt like heading out on a spontaneous morning shoot. I grabbed my camera bag, took out my mountain bike from the garage, and headed out on a morning ride in search of interesting compositions. Before I even knew it, I found myself right in the middle of a sea of fog. I was so astonished and excited, since this was my very first time experiencing photo-friendly foggy conditions. That morning I was fortunate to capture some incredibly beautiful scenes, and at that moment I just knew that this was something I wanted to do more of.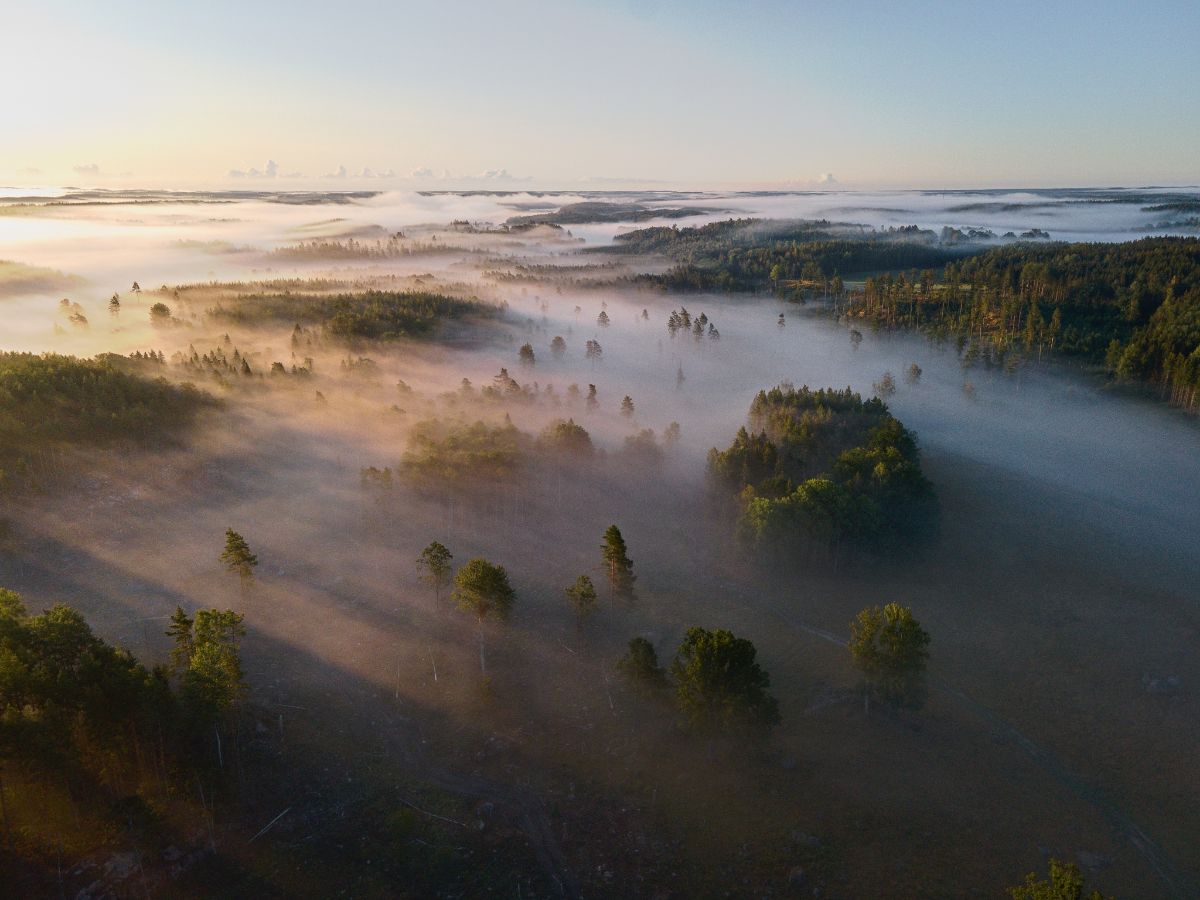 Kevin Bruseby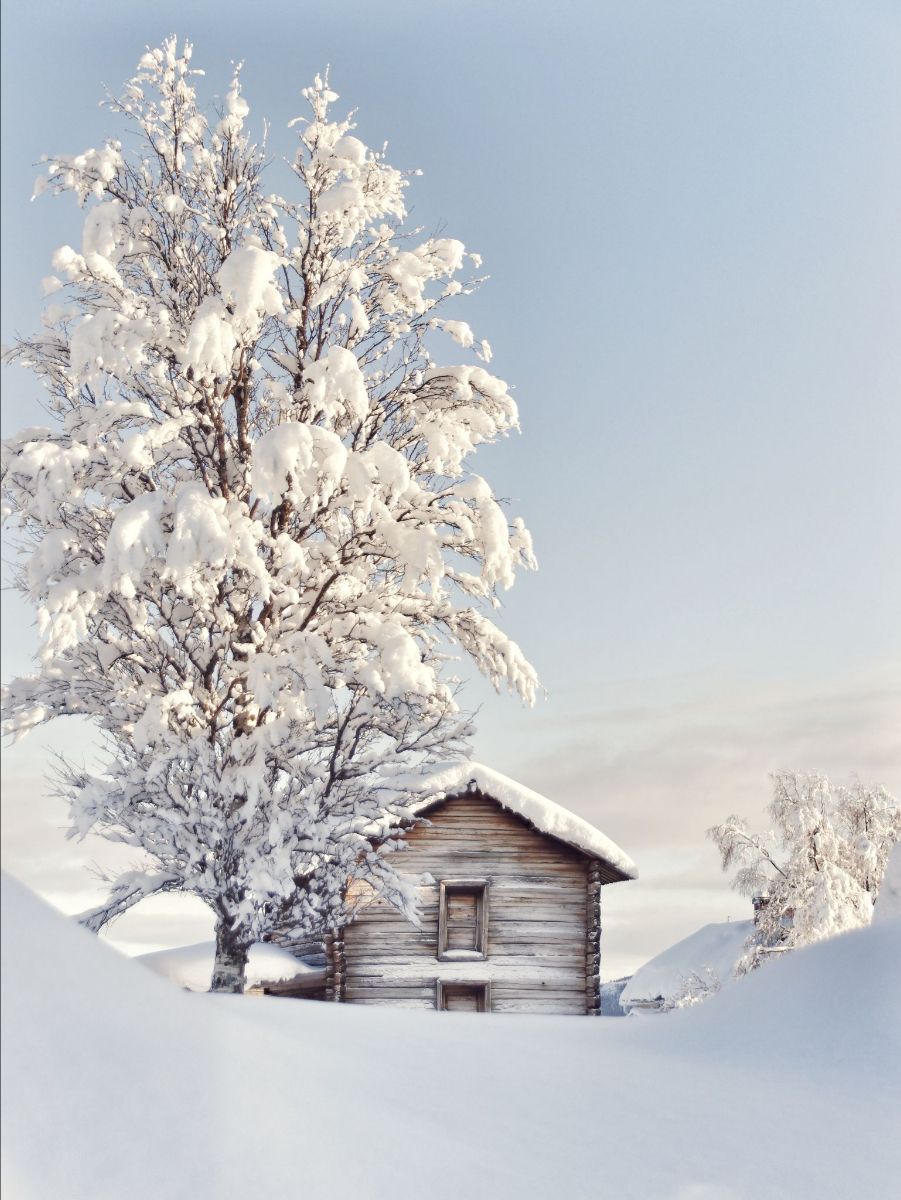 Finu
When people like me ask you that question "What's your favorite photograph you've ever taken" which one do you think of first?


 
Kevin: That's a very tough one to answer! But if you'd ask me that question today, I'd probably say it's this photo of a red fox that I took in July this summer. Apart from the fact that this is one of my personal favourites, it also evokes so many beautiful memories. This summer, me and my girlfriend headed up north in Sweden on a one week hiking trip. One evening when driving back home to our cabin after day's hike, we met two beautiful red foxes that stood next to the road curiously studying us. I ended up photographing them for about 20 minutes before they headed back into the deep forest. I had always dreamed of photographing red foxes, so I could not have dreamed of a better way to end such a great day.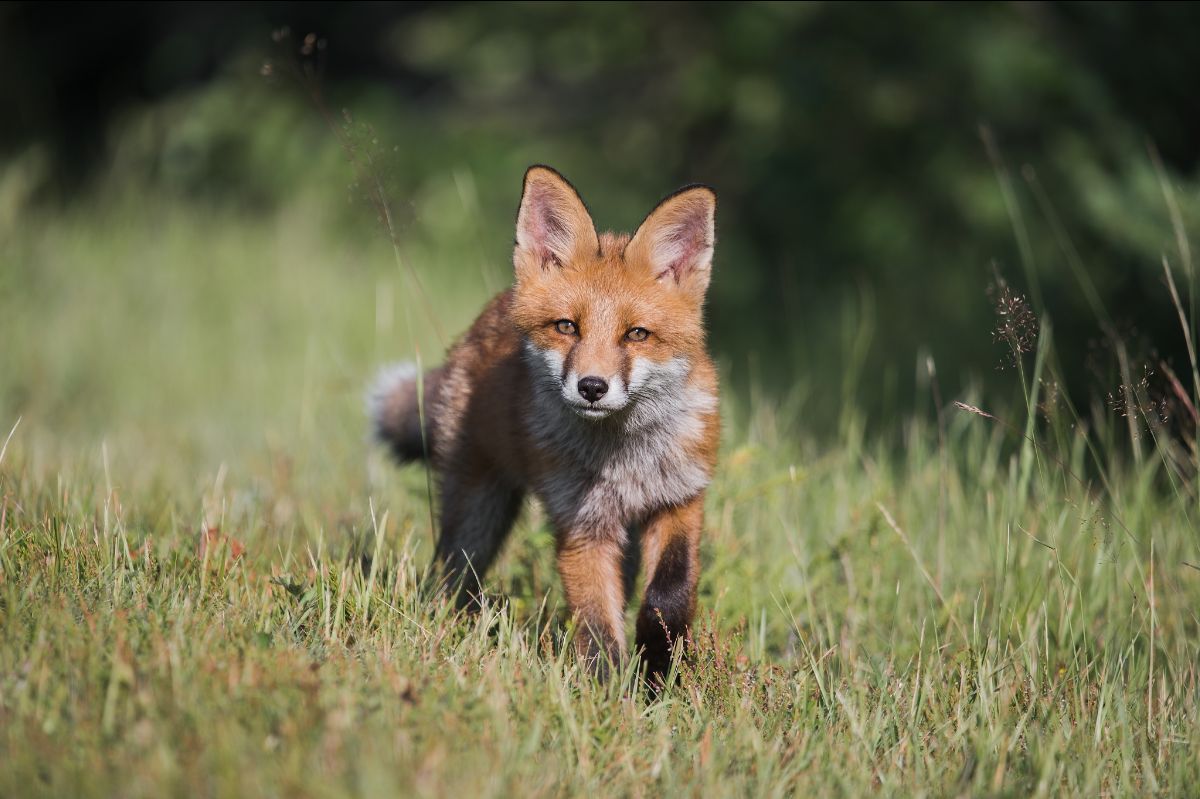 Kevin Bruseby
Finu: It's hard to pick just one. I have a bunch of personal favorites, one of them being the one I took in Jukkasjärvi in the Swedish Lapland last year. It's a photo of a moose in winter wonderland. I had always visualized a photograph of a moose in winter landscape and that visualization came true when I least expected it. It's nothing extraordinary really but an image I've had in mind for years. So, I'm quite pleased with the result. 
Finu
Do you have a photographic inspiration? 
 
Kevin: I've got so many talented friends on Instagram that constantly inspire me to create better content. However, the two people that have inspired me the most throughout my photographic journey would definitely be my mother @coloursthrumylens and the photography legend @jordhammond. My mother has inspired me to pursue photography since day one, and Jordan has inspired me to improve as a photographer through his Instagram posts, videos and photography courses. 
Finu: Well, nowadays I don't sit around and wait for inspiration. I just get out there and start composing. Anything looks good in the soft morning light.
 
As I was stepping into serious photography, a lot of inspiration came from an old friend and a very talented photographer in Sweden whose enchanting foggy sunrise shots inspired and motivated me into getting out there at dawn chasing fog and sunrise in the first place. It's a completely different world out there at dawn. Without that inspiration coming, I wouldn't have been doing what I do now.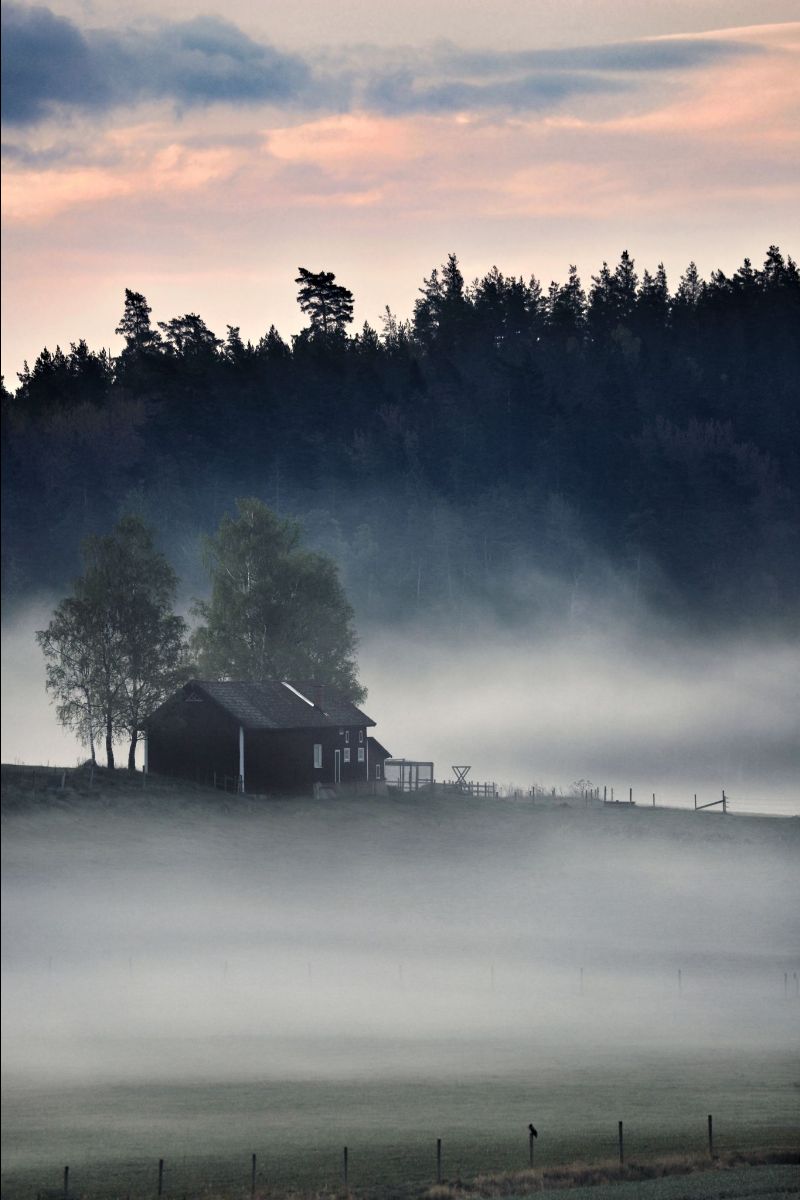 Finu
Kevin, how has your mom's photography inspired and influenced your own work?
 
Kevin: My mother and I have photographed together ever since I got into photography, so naturally we've influenced each other quite a lot. I'd say that my mother's photography, apart from motivating me to keep on pursuing photography in general, also has influenced me to keep on pursuing fog photography. Fog photography is a genre that requires a lot of dedication for us living in Sweden, since the sun rises very early throughout the entire summer season. My mother's motivation and passion for photography has strongly inspired me to capture as many foggy sunrises as I possibly can. 

Same question for you, Finu. What does Kevin's interest in photography mean to you?

Finu: My son and I sharing the same passion for photography is something I treasure. We are almost always together during our morning fog-chasing trips except for a few occasions when one of us happens to be out of town. We show each other a quick sneak peek during our outings that help the other one not miss out on special compositions or angles if any.
 
None of us want the other one to miss out on photo opportunities. So, we wake each other up if the alarm clock fails to. The images that he creates out of ordinary mundane things I see around us every day is really inspiring and it has positively helped my own photography.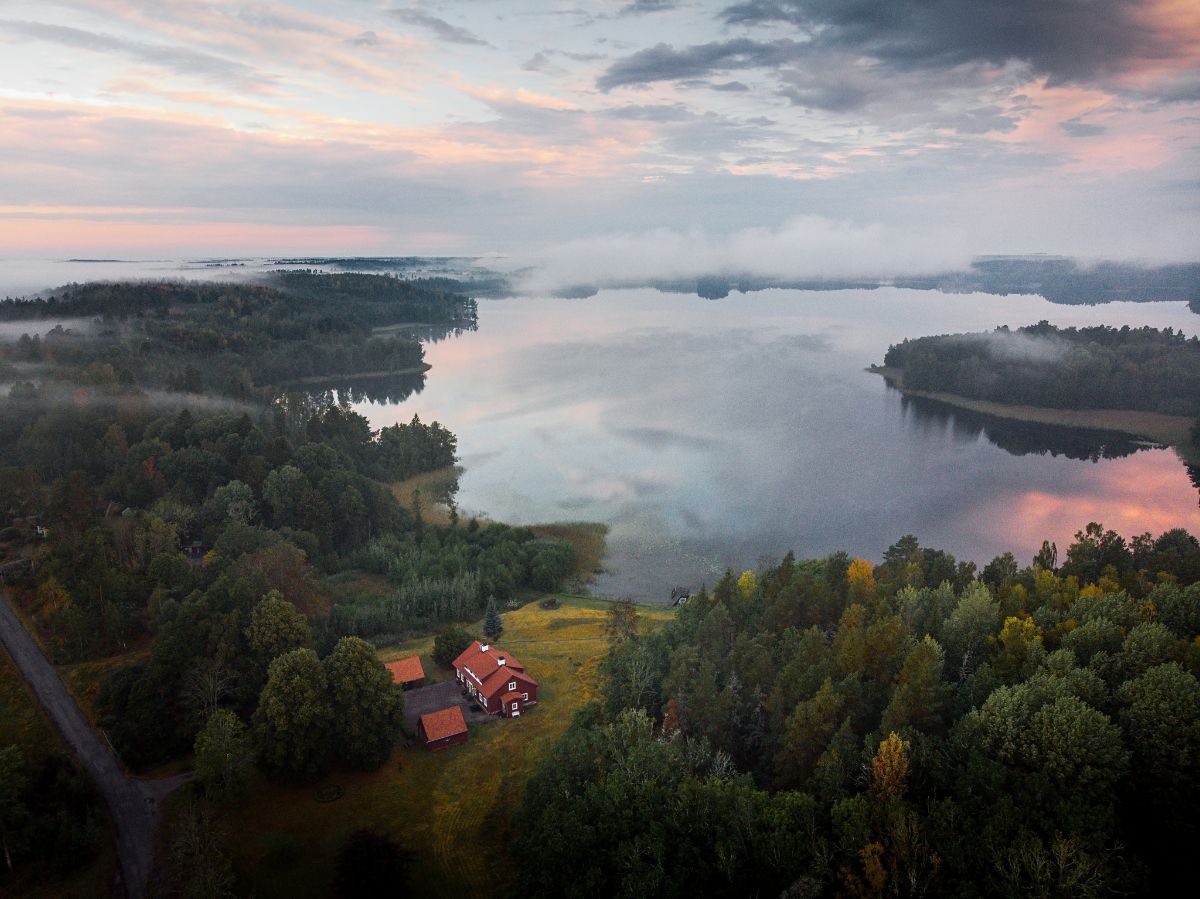 Kevin Bruseby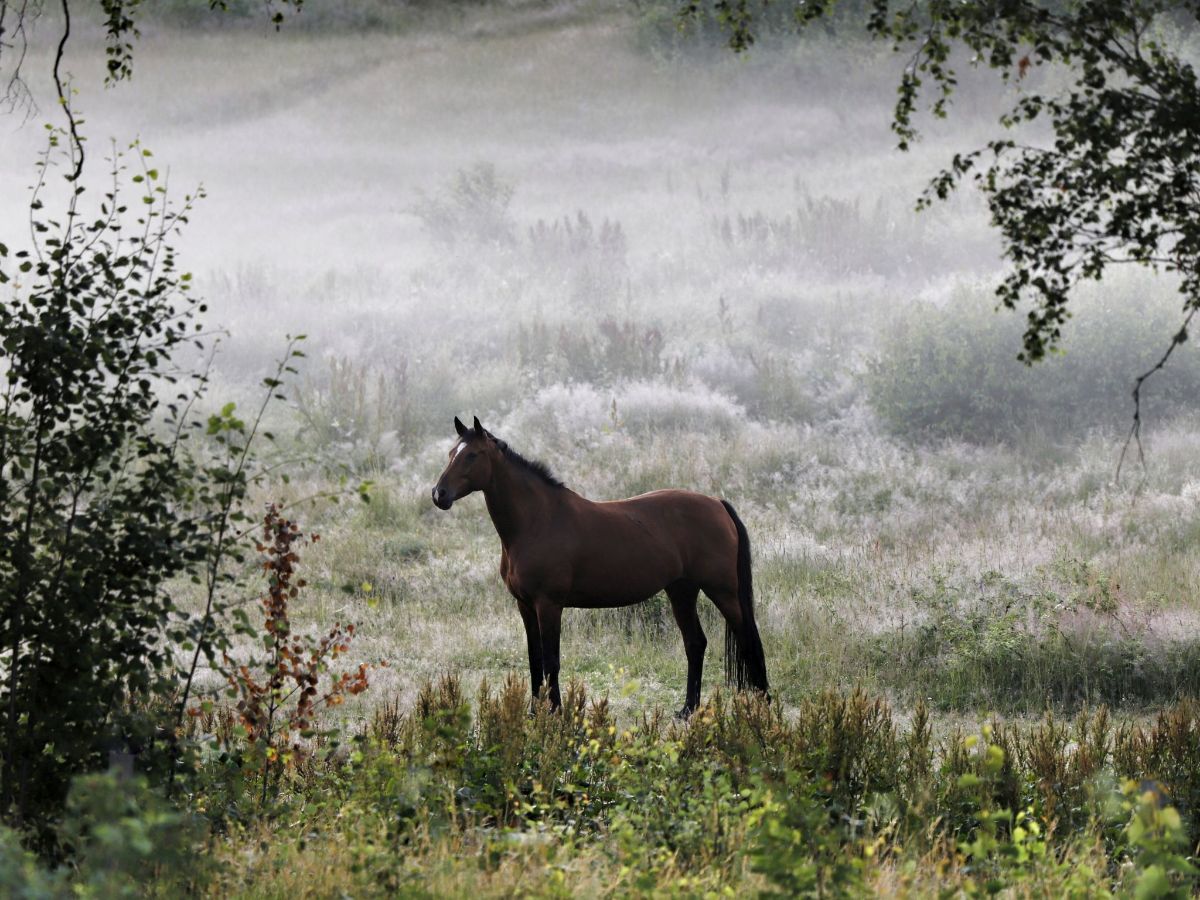 What gear do you mostly use and what bags do you use mainly? 
 
Finu: I'm a Canon shooter. I use Canon EOS R and EOS 6D Mark II. I own 4 Canon lenses, 1 Samyang and 1 Sigma. I shift mostly between Canon EF 24-105mm and EF 100-400mm lenses for my landscape photography. 
 
As regards to camera  bags....well honestly, since the day I discovered Think Tank products, I stopped looking elsewhere. I love my Retrospective 5 and Retrospective 20 shoulder bags that I carry around everywhere I go, and also BackStory 15 backpack and Retrospective 30 V2.0 that I borrow from Kevin whenever I need larger accessories. The stylish design, comfortable to carry for long hours, spacious interior and functionality are some of the top features that make these products my first choice.
Kevin: Whenever I can, I use my Nikon Z6 together with my Sigma 150-600 mm f/5,6-6,3. I really love to photograph with long focal lengths when shooting fog, as I find it easier to enhance light beams and fog formations when using longer focal lengths. I also use my DJI Mavic Air 2 on almost every morning shoot, as the drone allows me to capture unique perspectives of the fog from above. 
I'm a big fan of the Retrospective 15 Backpack. What I love the most about it is its functionality, durability and clean design. I use this backpack as my to-go camera bag as it fits everything that I possibly could need during a shoot. However, I occasionally use larger and smaller backpacks whenever required such as the Retrospective 5 V2.0 shoulder bag and the Streetwalker Harddrive V2.0 backpack.
Any advice for someone wanting to do what you do?
 
Finu: Most people want to reach the top overnight. When they don't see the result immediately, they give up. Giving up is not an option. It takes a long time for everyone to find his or her own style. As you keep shooting, you learn, and through trial and error method, you'll discover the areas you're either good at or not so good at. This way you can focus on one specific area/theme/style that makes your photographs uniquely your own.
 
One thing to keep in mind is to return to the spot when the conditions are different. Just because the photos come out terribly on your first visit doesn't mean that the spot itself is terrible or lacking inspiration. Try new camera settings, in different lighting conditions, with different compositions. You'll be surprised you never thought about that particular angle earlier.
Kevin: If you'd like to get into nature photography or just get better at it, my best advice for you would be to head out with the camera as often as possible and give it your time and dedication. By spending more time out in the field, you will naturally improve your photography while also finding your own niche. So, just head out in nature and start chasing those beautiful moments -- there are so many beautiful adventures awaiting!
We've teamed up with REVELFLY by IndieGetup and Roadtrippers to sponsor the Ultimate End of Summer Road Trip Giveaway!  Featuring our Retrospective Duffel and over $1000 of other incredible gear, the giveaway is completely free to enter and helps support Plastic Tides, a nonprofit which is working to inspire and catalyze action toward a plastic free future through adventure, education, and youth empowerment.  Free gear and a plastic free fututre?  What's better than that?  Head over to

revelfly.com

to enter before September 27, 2021.
Copyright © 2021 Think Tank Photo, All rights reserved.
You are receiving this email because you signed up for our newsletter or to receive communications from Think Tank Photo or MindShift Gear. Thank you!

Our mailing address is:


Want to change how you receive these emails?
You can update your preferences or unsubscribe from this list



Recent emails from Think Tank Photo

See more