Next up. A hoodie you'll bury in your garden one day
This email was sent

5,000 years ago our ancestors made their clothes from nature, using grass, tree bark, animal skins and plants. We want to get back to the point where you could throw your clothes away in a forest and nature would take care of the rest. So the waiting list for the Plant and Pomegranate Hoodie is now open.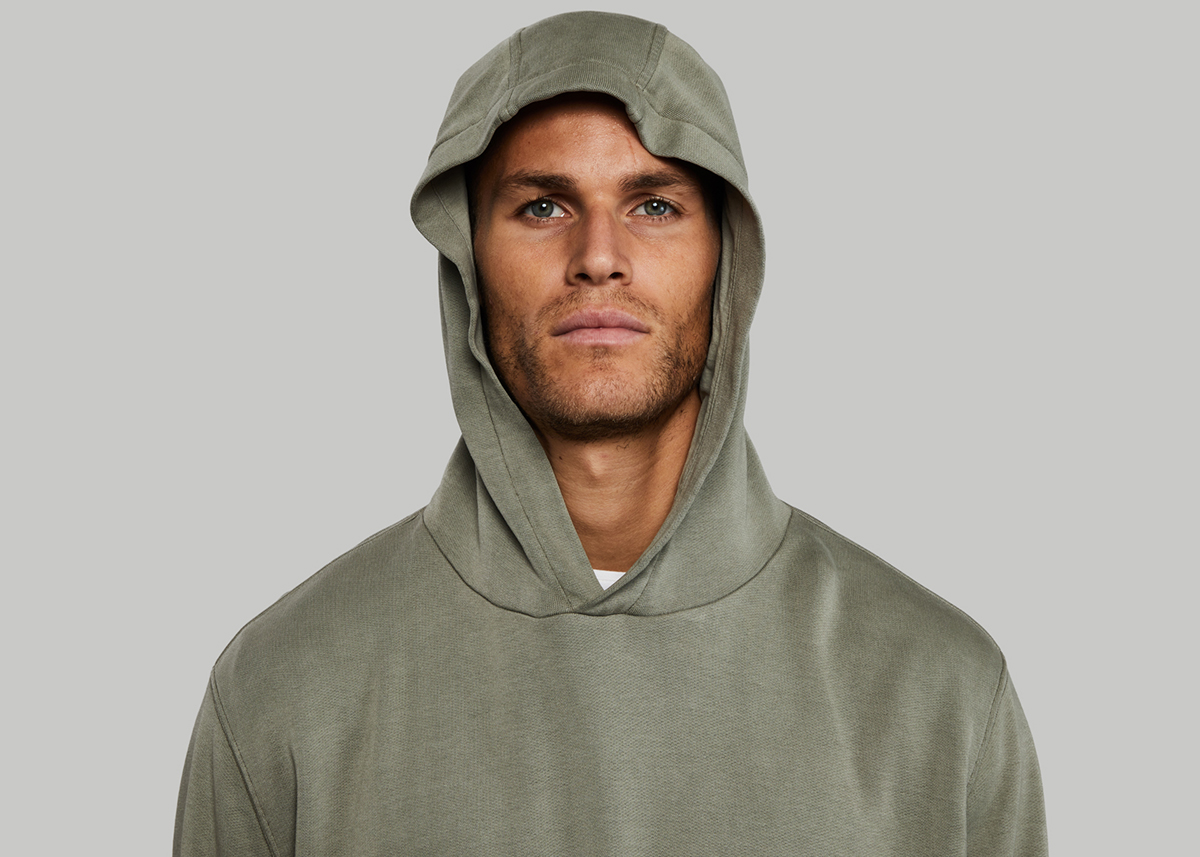 There are three ways to tackle sustainable clothing. You can use advances in material technology to make clothes with a longer life expectancy than the people wearing them. You can start digging into waste and trash streams to use the stuff people have already generated and discarded. Or you can go back to using nature to make clothes that require as little energy as possible and leave no trace of their existence at the end of their lives.
With our 100 Year range, our Garbage Watch, and Plant and Pomegranate Hoodie, we're now tackling all three routes at the same time. The reason is simple. At some point either these three approaches are going to come together. Or we're going to learn something in the R&D of one that impacts how you go about making the others.
Next month we're launching our first ever Plant and Pomegranate Hoodie, and today we're opening up a waiting list. While it's going to look like a normal hoodie, feel like a normal hoodie, and last as long as a normal hoodie, the thing that makes it different is the way it starts and ends its life. All the materials we've used were grown in nature. Each hoodie is made from eucalyptus trees from sustainably managed forests before being submerged in a giant vat of pomegranate dye to give it its colour.
As it's made entirely from plants, the hoodie is fully biodegradable and compostable. So when you decide your hoodie has reached the end of its life – whether that's in 3 years' time or 30 – you can put it out with the compost or bury it in your garden and it will disappear in 12 weeks.
And while you're waiting, we'll be re-releasing our Plant and Algae T Shirt next week. First launched last summer, it was covered by Forbes, WIRED and Fast Company and sold out before we could make more. Grown in forests and bioreactors, it was our first step into creating clothing from nature that could turn into worm food at the end of its life. We'll be giving you advance access to its re-release next week.
- Nick and Steve Tidball - Founders
View this email in your browser
You can contact us anytime at [email protected]
You're receiving this email because you signed up at our website. If you no longer want Advance Access to new Vollebak releases, you can unsubscribe here.
Vollebak Ltd is registered in England and Wales, company number 06673160
Registered office: Vollebak, 2nd Floor, 114-116 Charing Cross Road, London WC2H 0JR, United Kingdom
Copyright © 2020 Vollebak, All rights reserved.