Daily Skimm: No tea, no shade
Skimm'd while scheduling doctor's appointments
This email was sent
---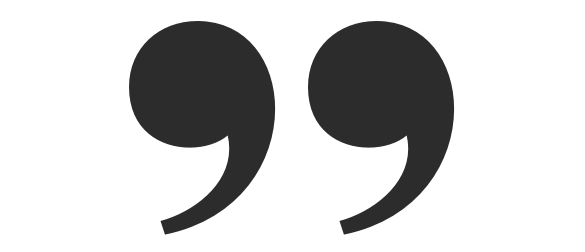 ---
Quote of the Day
"The hell with it. It's 2020" – Reese's on adding pretzels to its peanut butter cups. We're knot salty about it.
The Story
Over 200,000 people have died from COVID-19 in the US.
Whoa.
That's more than three times the number of Americans who died in the Vietnam War. And more than 65 times the number of lives lost in the 9/11 attacks. Six months ago, the CDC estimated the death toll would only get this high in a worst-case scenario and that it could be lower with mitigation efforts. But now, the virus has killed a higher share of the US population than any other wealthy country in the world. Its victims have been mostly elderly. Minority groups have also been disproportionately hit. And some health experts predict the death toll could double by 2021.
Why is this happening?
It's unclear. Some point the finger at the Trump admin for not doing more to combat the spread (read: no mask mandate or federal lockdown) despite knowing about its dangers earlier than it let on. Just this week, President Trump claimed the virus "affects virtually nobody" – a comment that shocked families of the 200,000 victims. But the president said the death toll was "a shame" – and blamed China for not getting the virus under control in its early days. The virus has also become politicized and has led to misinformation and conspiracy theories (think: anti-maskers).
But this virus is real, right?
As real as it gets. And health experts are worried that the flu season could bring new risks. Both viruses have similar symptoms (think: fever, cough, shortness of breath) and are spread from person-to-person. As the flu season approaches and everyone heads indoors, doctors are urging people to get the flu vaccine to prevent overwhelming hospitals. Some are even looking to South Africa as an example of how to contain the flu virus. Health officials credit social distancing, school closures, and wearing masks for the country practically skipping flu season.
theSkimm
200,000 isn't just a number. It represents parents, siblings, grandparents, and children lost to a virus this country isn't close to curbing. And while you may have been one of the lucky ones to be untouched by this pandemic, now is not the time to become complacent.
PS: Times are tough for everyone. Including for our mental health. Here are some resources to help you cope with anxiety, loss, and grief.
Who's staying in line…
Sen. Mitt Romney (R-UT). Yesterday, he said he's on board with voting for a new Supreme Court justice. Since the passing of Justice Ruth Bader Ginsburg, lawmakers have been debating when to fill her seat. Democrats argue it should be on the agenda of whoever wins the election. But Republicans are saying 'there's no time to wait.' Now, Romney (who doesn't always see eye-to-eye with President Trump) is siding with his party – all but guaranteeing that the Republican-led Senate will move forward with Trump's third appointment to the high court. The president's expected to announce his nominee in T-3 days. Here are the top contenders:
Judge Amy Coney Barrett: The seventh circuit judge in Chicago is said to be the White House's top pick. A former clerk for the late Justice Antonin Scalia, she's shown support for expansive gun rights and abortion restrictions. She's already been through a tough confirmation fight for her current job. And in 2018, she was a finalist to replace Justice Anthony Kennedy – a spot that ultimately went to Brett Kavanaugh.
Judge Barbara Lagoa: The 11th circuit judge is from Miami and is the daughter of Cuban exiles. Some believe picking her could help Trump with Florida voters. Recently, she ruled in favor of a Florida law requiring former felons to pay debts before casting a ballot. But while Trump's called her "terrific," they haven't met in person.
Where people are awaiting news...
Louisville, KY. Yesterday, the city's mayor declared a state of emergency ahead of a potential decision in the Breonna Taylor case. Kentucky Attorney General Daniel Cameron is expected to announce soon whether he'll charge the police officers who shot and killed Breonna Taylor – a 26-year-old Black woman – following a "no-knock" search warrant at her apartment in March. The incident fueled nationwide protests against police brutality and racial injustice. It's not clear when a decision will be made. But Louisville Mayor Greg Fischer says he wants the city to be ready for any potential "civil unrest" – and to give space to protesters while keeping everyone safe.
What people are watching…
Tropical Storm Beta. Earlier this week, the storm (now a tropical depression) hit the Texas coast, leaving major flooding in parts of Houston. Beta is the ninth storm to make landfall in the US this year, and is expected to move over Louisiana, Arkansas, and Mississippi later this week. Also on meteorologists' radar: a "zombie" tropical storm. Yes, that's apparently a thing. Hurricane Paulette struck Bermuda last week but then weakened and avoided the US. Except, meteorologists say Paulette's now returned "back to the land of the living" and has gained strength over the Atlantic. But experts say it won't stay 'alive' much longer – and should weaken (yet again) in the next few days.
What may be less of a treat…
Halloween. This year, the CDC's saying 'no' to trick-or-treating and indoor haunted houses and costume parties because of COVID-19. To stay safe (but also very, very scared), it OK'd haunted forests since they have lots of outdoor space. Bring your mask – and maybe a flashlight.
What's saying 'start your engines'…
This NASCAR team. Earlier this week, NBA legend Michael Jordan and NASCAR racer Denny Hamlin said they've formed a new racing team. Bubba Wallace – the only Black full-time driver in NASCAR – will be in the driver's seat.
What's 'the one where you want a seat at the table'...

COVID-19 has had a big impact on women—and their finances. So for the next few weeks, we're partnering with Northwestern Mutual to talk about it. And more importantly, talk about how to come out of this even stronger. Let's get into it...
Not-so-fun fact: a recent study found that women are spending an avg of 15 more hours per week on household work (read: cooking, cleaning, and taking care of the kids) than men during the COVID-19 pandemic. And another study found that moms have reduced their work hours more than dads.
This might mean that women have to step back from their career when they could be climbing the ladder. And that could lead to less income over the long term.
That's a lot to deal with at once. But no matter what your situation is, financial planning with an advisor from Northwestern Mutual can help guide you, today and in the future. Get started.
Today, we're talking doc visits. Hint: an apple a day doesn't actually keep them away. Routine doctor visits are part of adulting. Been years since you've gotten a checkup? We've got a guide just for you. It breaks down what doctors to see, what to ask them, and how to pay for it all. Now back away from WebMD.
Thanks to Skimm Well, we've got you covered on everything from ways to carve out 'me time' to tips to tackle the unprecedented stressors in your life. Powered by WW (Weight Watchers reimagined).
Here are our favorite picks to help you take a break today...
1. Home decor trends for the rest of 2020. "U up?" – us to our Pinterest boards.
2. 20 veggie snack ideas. Avocado dips, avo fries...plus lots of other things that don't have 'cado in them. 3pm just got a whole lot better.
3. The best face masks for people with glasses. Because fogging up your lenses with every breath you take wasn't the 2020 struggle you saw coming. Problem = solved. Alexa, play "I Can See Clearly Now…"
PS: Want more? Sign up to get weekly recs in your inbox.
For when you've been feeling nostalgic…
Memoriiies. Turn them into a photo book with Shutterfly. You can customize your book with different design templates, or let them do the work for you with their "Make My Book Service." Which is free for a limited time (hi, that's a $10 value). PS: right now you can get up to 50% off. Get started.*
For when cooler temps are helping you sleep better…
Make the most of your zzz's with this PM Power Couple. It's a skincare duo with serious anti-aging benefits. Plus they're both vegan, toxin free, and loaded with nutrients. Minus a luxury brand's price tag. Skimm'rs get $20 off the set. Here you go.*
For when you always leave the grocery store without the one thing you needed…
There's a better way. This online marketplace has high-quality and sustainable food, home, and beauty products. It's all delivered with carbon-neutral shipping from their zero-waste warehouse. Oh, and you can get a FREE gift when you join today. Start shopping.*
For when you could use someone to talk to…
Look into this online therapy platform. They have licensed therapists you can talk to from wherever you are. So you can get help managing stress during this difficult time. Skimm'rs get $120 off their first month. Find out more.*
*PS: This is a sponsored post.
In times like these, community matters more than ever. Let us know how you (or someone you know) is making an impact by helping others.
Driving stories...Caitlin K (DC). She's part of Immigrants of the DMV, a community storytelling project on social media that's sharing the daily lives of those who've immigrated to Washington, DC, Maryland, or Virginia. It's looking for people to share their stories. Learn more here.
Sip sip for...Megan H and Kimberly R (MA). They started Everybody Water, a Boston-based business selling premium water in a 16.9 oz. carton that supports clean water projects for people around the world. Tap into it here.
(Some) Birthdays...Dustee Jenkins, Carole Crystal (NY), Dustin Hebert (LA), Frank Pagliaro (NY), Jamelyn Lederhouse (IL), Michon Moline (IL), Mary Mahoney (IL), Martina Maroun (CT), Barekah Fisher (ME), Liz Neville Blecker (CT), Casey McCain (TX), Susan Zavala (CA), Cindy Yantis (CA), Meredith Manguno (TN), Sara Lytle-Pinhey (CA)
*Paging all members of theSkimm. Reach out here for a chance to be featured.
Some Skimm HQ'rs are decorating for fall. Share theSkimm with your friend who's already planned how they'll carve their pumpkins.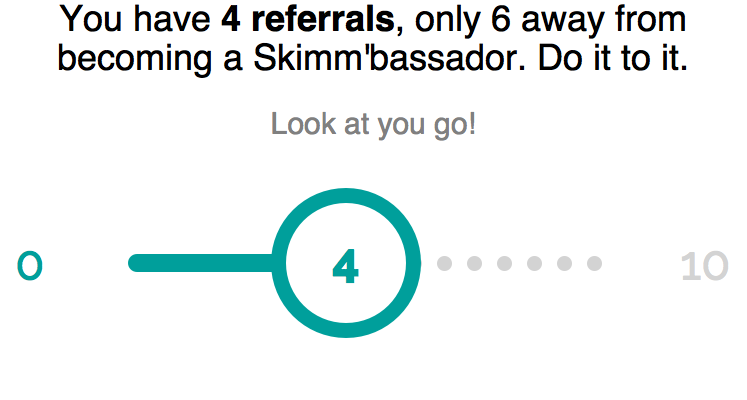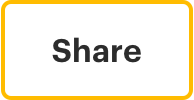 Or use this referral link theskimm.com/?r=ee193f24
Skimm'd by Maria del Carmen Corpus, Mariza Smajlaj, Ellen Burke, Maria Martinolich, Niven McCall-Mazza, and Clem Robineau
---
Skimm'd something we missed?
Issues?
Copyright (c) 2020 theSkimm, All rights reserved.
Our mailing address is:
theSkimm Inc. 50 West 23rd Street, Suite 5B
New York, NY, 10010, United States
See our full sponsor agreement